I approve.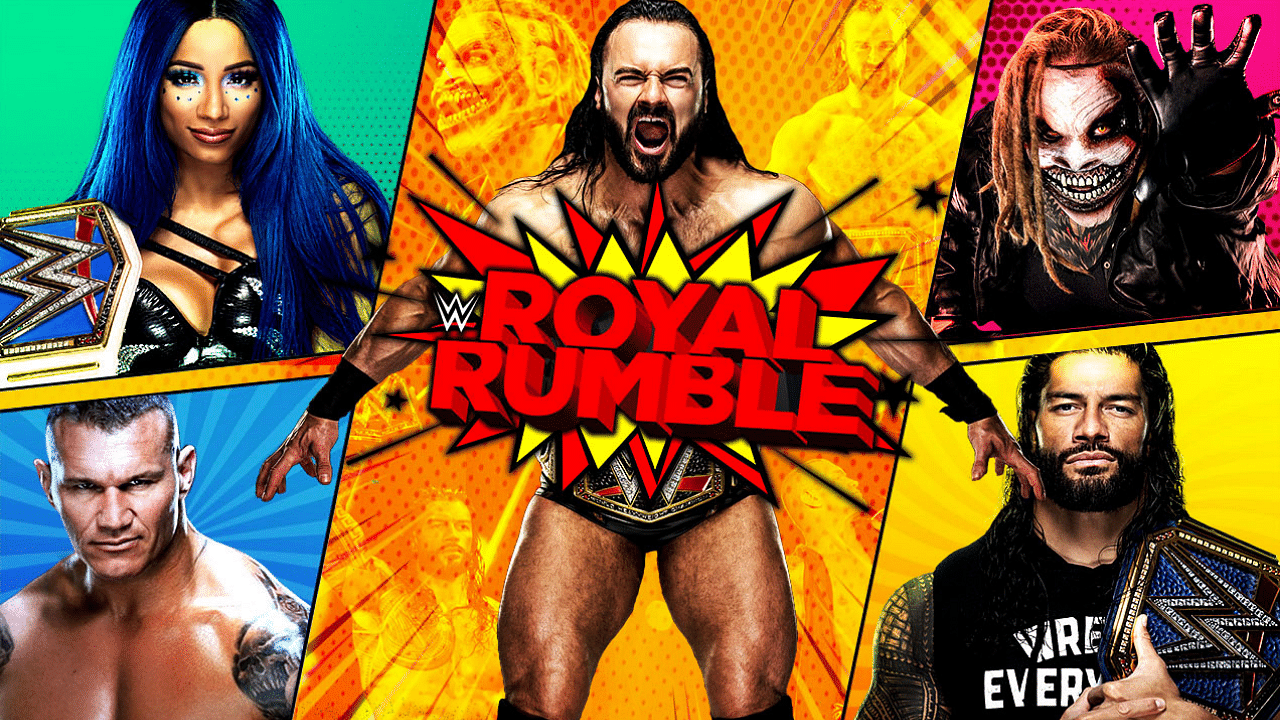 1/3121
St. Petersburg, Florida
Commentary: Michael Cole, Corey Graves, Byron Saxton, Samoa Joe, Tom Phillips
Nia and Shayna regained the Women's Tag Team Championships on the kickoff show thanks to some Lacey and Ric shenanigans. I didn't watch enough to really get a feel so I won't comment.
WWE Championship: Goldberg v (C) Drew McIntyre
At least it was quick and didn't last long enough to expose the old guy too much. Plus the right guy won so I will take that as a good thing. 1-1
Winner: Drew retained with a claymore.
Goldberg finally gives the two time WWE Champion respect. Dumb.
Sasha Banks is charming and lovely as always. 
Smackdown Women's Championship: Carmella (w/Reginald) v (C) Sasha Banks
Not quite as good as their last encounter but still pretty damn good. Carmella has been doing some fine work since she returned both in ring and character wise. Sasha is just on another level right now so I didn't really mind these two coming together one more time. I'm about it. 2-2
Winner: Sasha retained with the Bank Statement. 
New Day get hyped up as only they can until Sami interrupts with his deal. They run him off pretty quickly and Kofi makes an appearance so they could show off their Brodie Lee tribute gear.
Bad Bunny did his song. I'm 41 years old and lame but it was fine or whatever.
Women's Royal Rumble
Other than the ring getting a little bit overstuffed at points I thought this was a really good Rumble. It had it's comedy, a sprinkling of old faces and the people that probably should have been in at the end were. It also gives us a glimpse into the future of Women's wrestling with the final two competitors. No complaints from me. 3-3
Winner: Bianca is heading to WrestleMania by last eliminating Rhea.
Bianca gives an emotional promo following. She is going to make them so much money if they don't screw it up.
Miz and Morrison meet Bad Bunny. This was a thing that happened. 
The Kickoff show people are here as an excuse for Peter Rosenburg to beat R-Truth for the 24-7 title. He already lost and won it back in the Women's Rumble so he had a rough night.
Roman and KO recap video.
Universal Championship/Last Man Standing: Kevin Owens v (C) Roman Reigns (w/Paul Heyman)
Other than the terribly botched handcuff deal at the end this was awesome. I have dug this entire feud and this match was no exception. I simply believe that these two hate one another and that is the type of thing that makes this stuff all worth it to me. Both athletes did everything they could to make their part of the story special and they did that. I also laughed at the golf cart thing, so there's that. Awesome. 4-4
Winner: The Head of the table retained after shenanigans and a choke. 
Men's Royal Rumble
I enjoyed this one as well because I had no idea who was winning the damn thing. The had several candidates and the one they chose is perfectly fine in a grand storytelling sense. They brought back some really good surprises like Carlito and Christian and everyone put on a decent enough performance. Hurricane trying the double chokeslam spot AGAIN but this time on Lashley and Big E killed me. Edge's comeback feels complete after the emotional return of last year and the injury that followed. I can't complain even though I have seen others do so. Fun stuff. 5-5
Winner: Edge becomes the third man in history to go from number one to win the Rumble by last eliminating Randy Orton. 
We point to the sign and are out.
Overall Thoughts: 5-5 The Road to WrestleMania is off to a great start in my opinion. I'm hoping they can keep this momentum going until the big show. I don't give out 100% very often but I feel this show was worth it. Although I'm sure the internet will find thirty six different reasons to hate the damn thing. Oh well. 
Follow me right here.
All Images Available at WWE.com
If you like what we do and want to help keep this site running, hit up our store right here. We can use all the support that we can get.