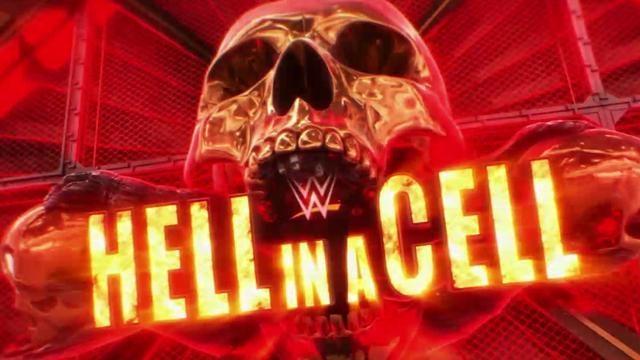 10/25/20
The THUNDERDOME
Commentary: Cole, Corey, Joe, Byron, Tom.
R-Truth retained over Drew Gulak on the kickoff deal. It was a thing that happened.
WWE Universal Championship/I Quit:  (C) Roman Reigns (w/Paul Heyman) v Jey Uso
This continues to be both the best and most emotional story in all of wrestling right now. It may have been a shade too long but they delivered everything expected in this contest. I had zero hope that Jey would pull it off but they did everything they could to squash that doubt. Roman Reigns is the best in the business right now and I won't hear otherwise. I preferred the match last month a little more but the story here was better so call it a wash. All hail the Tribal Chief. 1-1
Winner: Roman made Jey say I quit by attacking Jimmy.
Elias v Jeff Hardy
This was any match from TV that you would forget instantly. Moving on. 1-2
Winner: Elias by DQ after a guitar shot from Jeff.
Money in the Bank briefcase:  Otis (w/Tucker) v The Miz (w/Morrison)
So as a rule with this show if it's not a Hell in a Cell match you can just skip it. On a positive note they finally got that case off of Otis (which was a dead end street) and put it on Miz who at least has some credibility. The match was blah and best and the predictable Tucker turn seems months too late.  1-3
Winner: Miz wins the case after Tucker nails Otis with it.
Miz and Morrison celebrate with an interview that gets interrupted by Tucker. He carried Otis and all that usual jazz.
Smackdown Women's Championship/Hell in a Cell: (C) Bayley v Sasha Banks
I've been waiting for this match for years and it wasn't perfect but man did it deliver. The case can be made that this was the match of the night and that would be saying something. These two have never failed to deliver against one another on the big stage and this was no different. Awesome match between two of the very best in the world right now. 2-4
Winner: Sasha after a chair assisted Bank Statement.
The Hurt Business select Slapjack to fight Lashley tonight. Sigh.
US Championship: (C) Bobby Lashley v Slapjack
Obviously they were just filling time with garbage between the matches they care about. This was another big old heap of crap. Retribution is a joke and a complete waste of talent. 2-5
Winner: Lashley retains with the Full Nelson with a cutesy name.
After the match Retribution again gets made out to look like losers. Let's just agree that this didn't work and move on shall we?
WWE Championship/Hell in a Cell:  (C) Drew McIntyre v Randy Orton
This was the worst of the three Cell matches. it wasn't BAD it just couldn't live up to the other two and definitely should not have closed the show. So after all this buildup Drew just drops his title as clean as a sheet to a guy that clearly doesn't need it.  This wouldn't be THAT bad other than the fact  that Drew needed help last month to retain. Terrible ending to his reign and I have no idea what they think Randy is going to do with the belt that hasn't already been done. Match was good though, if not a little slow at points. 3-6
Winner: Randy wins his fourteenth title with an RKO.
Final Tally? 3-6 Everything inside that cage delivered and everything that wasn't screwed the pooch. The Cell matches were enough for me to call this a good show I just wish one of the better two Cell matches closed.
All Images Available at WWE.com
Follow me right here.