The last show of this year's Collective is definitely one you don't want to miss.
Paradigm Pro's #Trapsoul is a hybrid card featuring shoot-style, hardcore, traditional pro wrestling, and a dash of nostalgia. THIS SUNDAY at 11:30PM ET as part of GCW's The Collective.
Also, if you don't think I'm going to put over the fact that our very own MidWestTerritory.com Championship chain will be defended you are out of your mind. That alone is worth the price of a ticket. Check this card out though.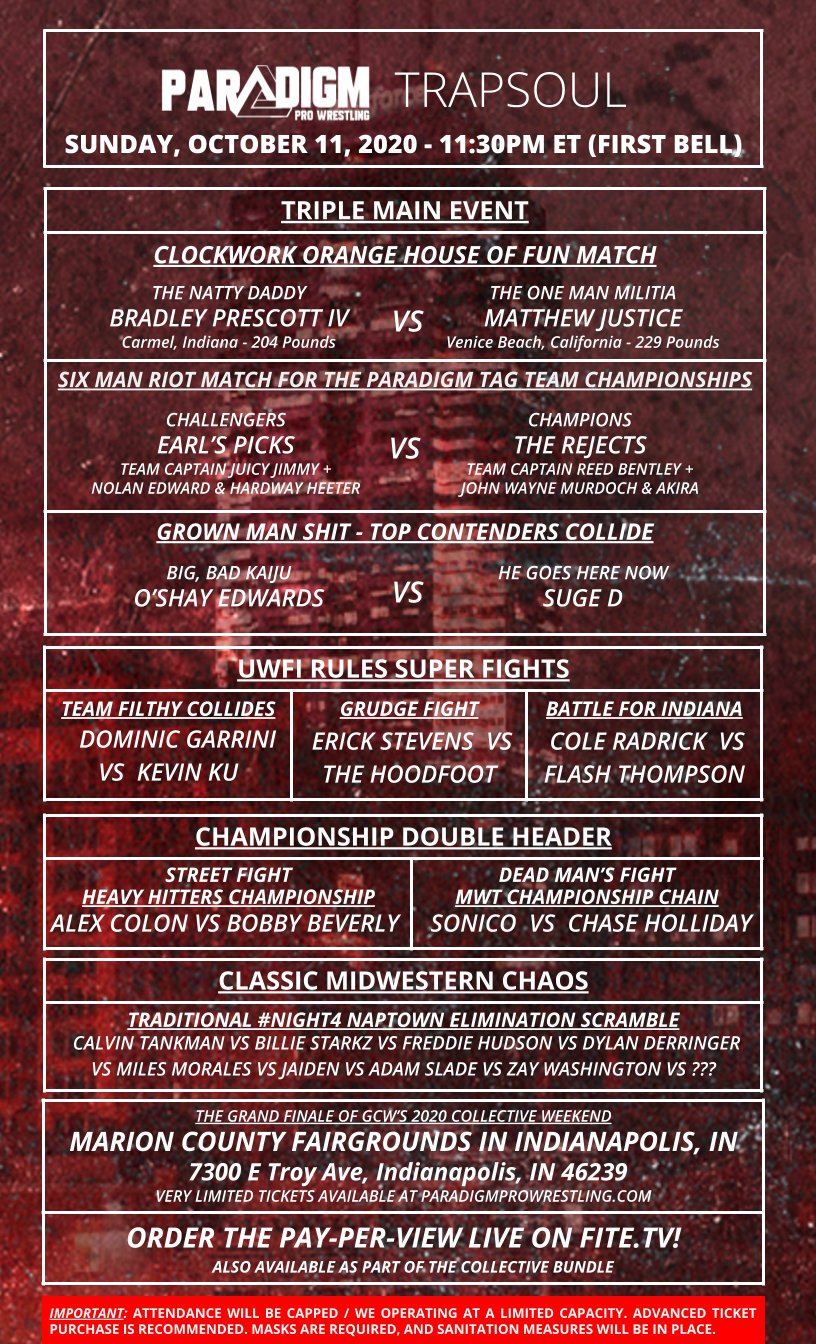 Tickets: ParadigmProWrestling.com
Streaming: FITE.TV
But really though… #CallOffMonday
Also check out their sponsors EFFY, TigerDriver9x, The Self CNTRL Podcast, the Bigfoot Pro Wrestling Oodcast, and DRGNxPLEX. Without sponsors like these some shows we love couldn't happen.
Follow Paradigm on Twitter
Follow me on Twitter as well.
If you like what we do and want to help keep this site running, hit up our store right here. We can use all the support that we can get.