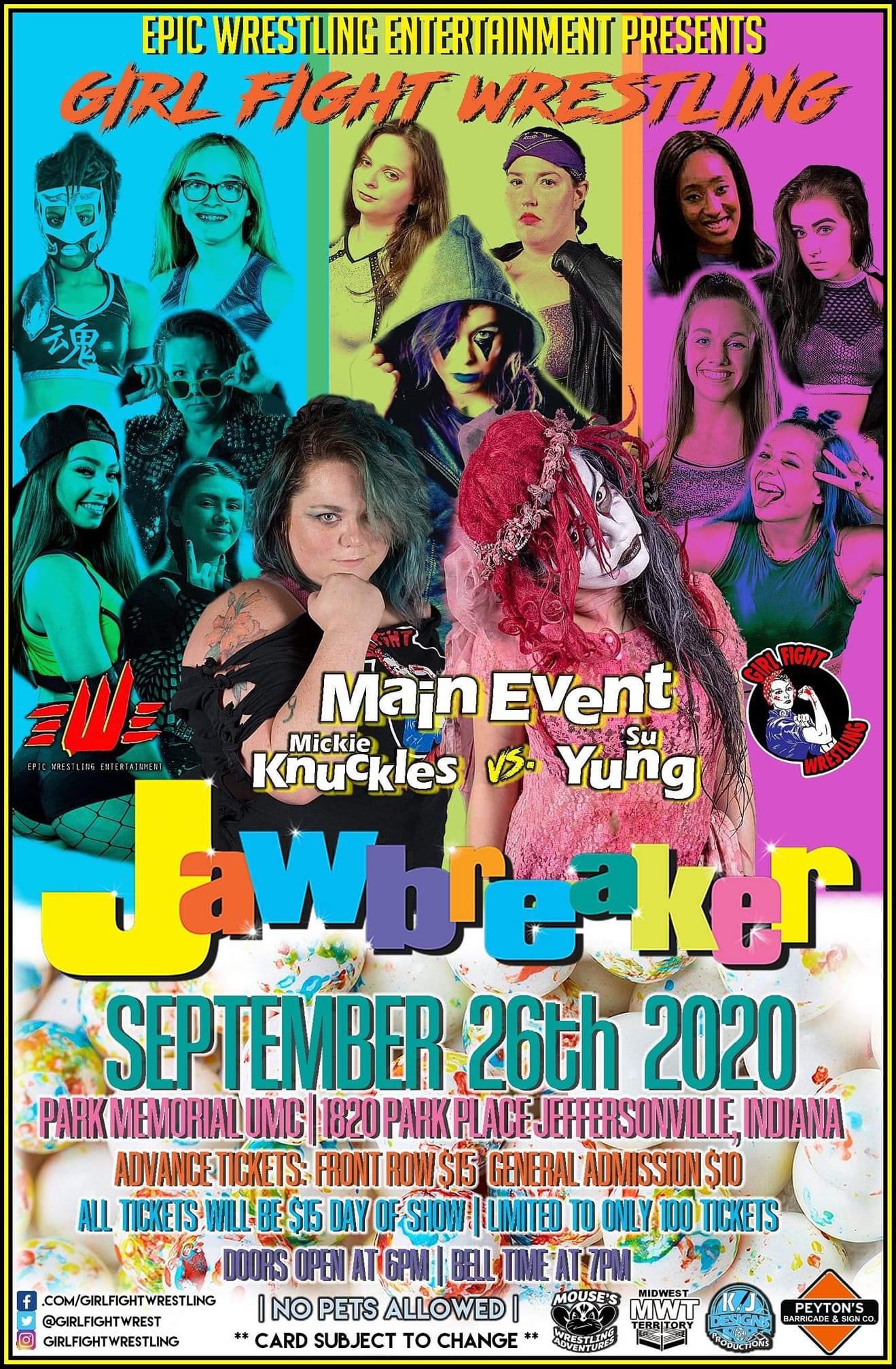 It's been a while but it's good to see the athletes from Girl Fight back in action.
Here is the current information for the show:
1820 Park Place in Jeffersonville Indiana.
Only 100 tickets will be sold for this event. Tickets are advance $10 general admission $15 front row. All tickets $15 day of.
Follow Girl Fight on Twitter.
Follow EWE on Twitter and Facebook
Follow me on Twitter as well.
Pick up some MWT merch here. We can use all the support that we can get.