Every title will be defended, feuds will be ended and the company will potentially be changed forever with this huge event.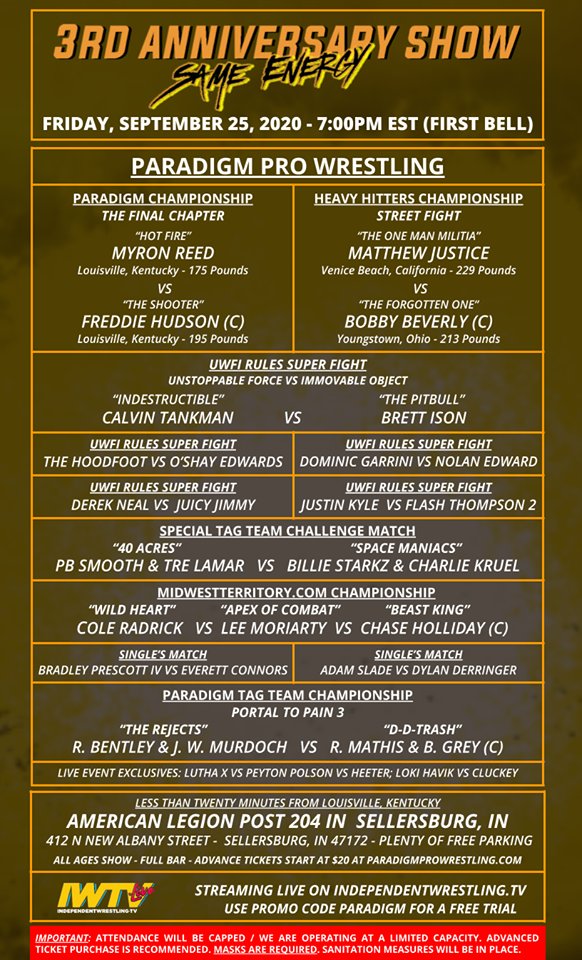 Here is the updated safety protocol for this event.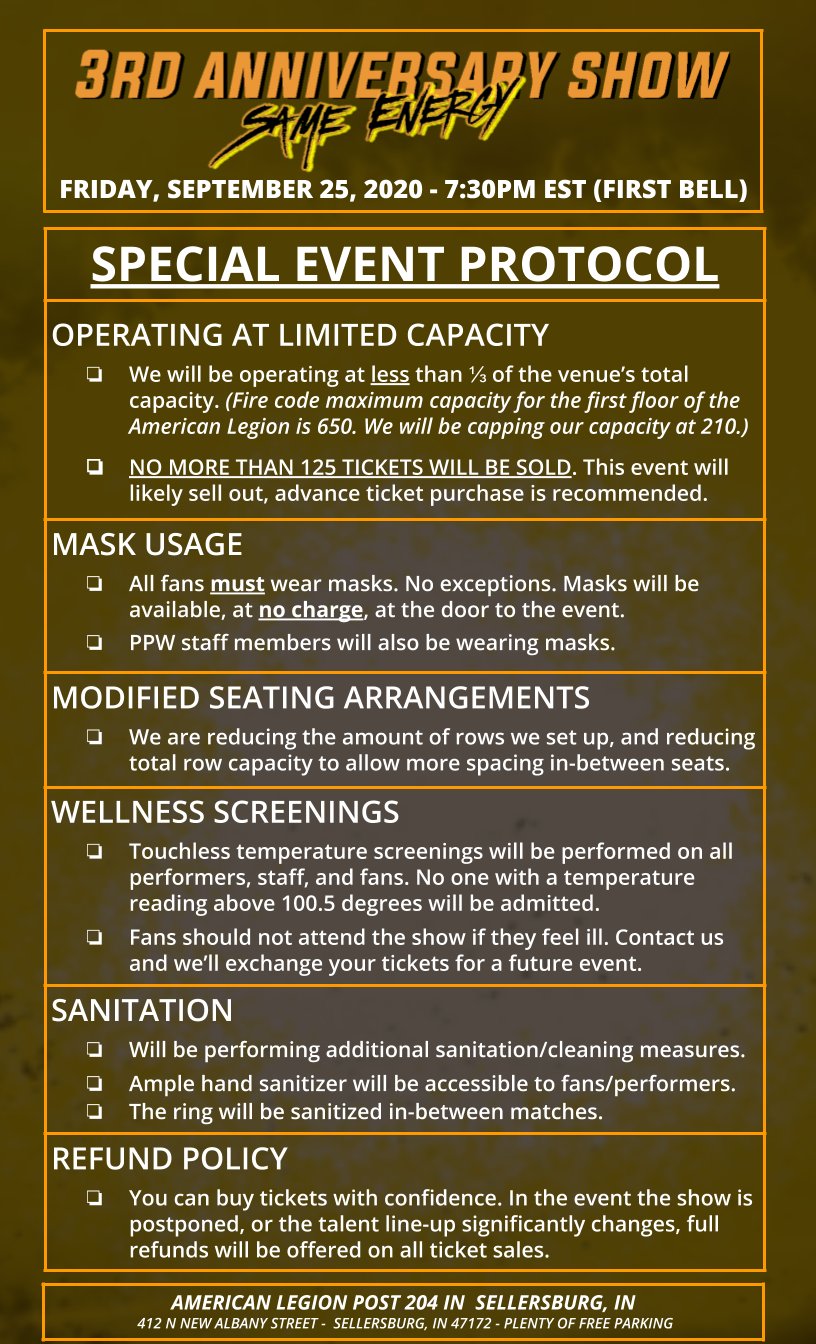 You can pick up your tickets before they are gone right here!
Also you can get combo tickets with Unsanctioned Pro right here!
Remember if you can't be there in person this will be shown LIVE on IWTV! Use Code PARADIGM for 5 free days!
Follow Paradigm on Twitter
For a MWT shirt just click right here.
Follow me on Twitter