It was announced yesterday that on November 6th at Paradigm Pro Wrestling's second Fighting Spirit Heavyweight Grand Prix that two of, if not THE two most legitimate fighters in independent wrestling will go to war.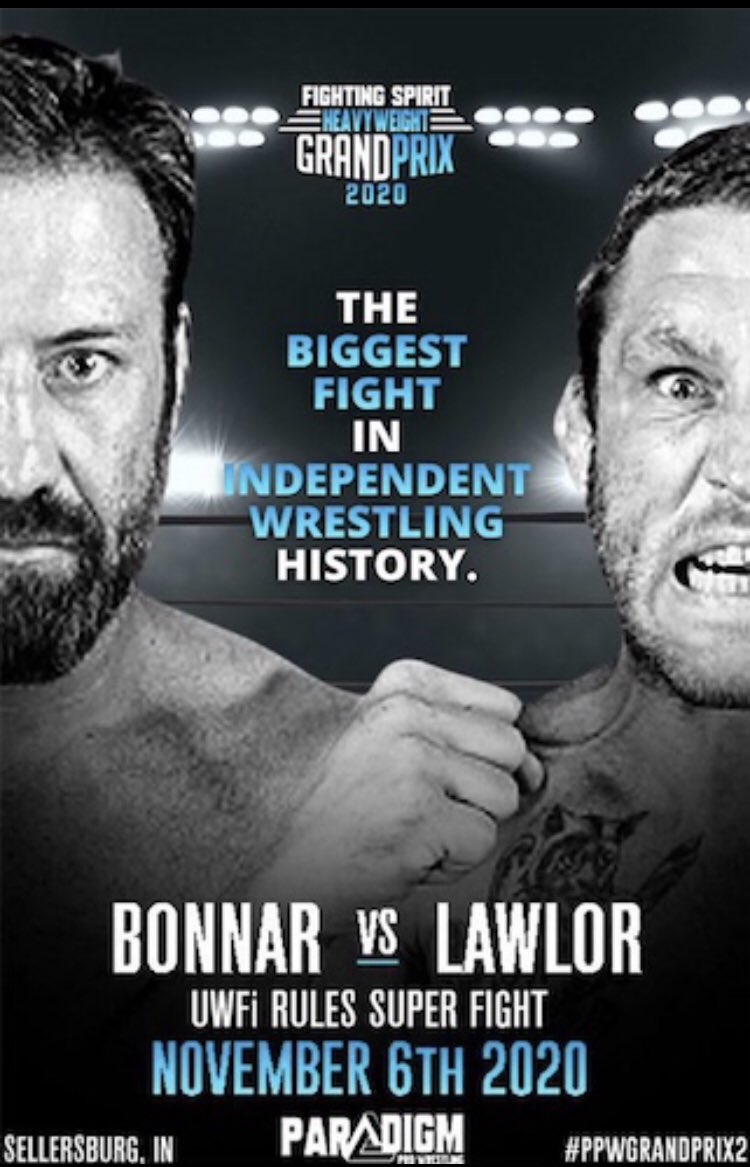 I'm torn folks.
…
…
I'll go ahead and admit something right off the bat. I had been begging and pleading for Tom Lawlor in Paradigm for the last two years and then he finally arrives at Heavy Hitters and lives up to every expectation I had. The guy is a man's man and a great professional wrestler. He is also a very accomplished mixed martial artist and multiple time college wrestling champion so the fight with Bonnar is obviously a natural. Tom has the edge in Pro Wrestling due to his experience and God given talents. So if this were a Pro Wrestling match I would pick Tom immediately.
…
…
But it's not.
…
…
Stephan Bonnar is a UFC Hall of Famer. There is not a statement in sports that solidifies your legacy in that sport more than being put in the Hall of Fame. His first fight with Forrest Griffin is still looked upon as one of the most important fights in the history of MMA. This guy is as legitimate as they come in the Mixed Martial Arts world and to be honest if this was an MMA contest I would pick him immediately.
…
…
But it's not.
…
…
The UWFI match coming up on November 6th is something wildly different than saying it's simply Pro Wrestling or MMA. This is a hybrid match where having the combination of both skills is what will earn you the all important victory and bragging rights in what I hope becomes a long standing issue between these two titans.
I can't pick a winner here. There are obviously great points for picking either of these two bad asses and saying one is a favorite is a dumb statement to make.
I will say that if you can't make it to Sellersburg, Indiana on November 6th for The Grand Prix you should definitely make plans to watch it on IWTV because the real winners of this thing will be all of us that get to see it. All I can say is… The hype for this is real. See you on the 6th.
Get your tickets NOW while they last.
If you can't make it get signed up with IWTV. Use code PARADIGM for 5 free days.
For more information follow Paradigm on Twitter
For a MWT shirt just click right here.
Follow me on Twitter