Hard to believe that this show was two decades ago.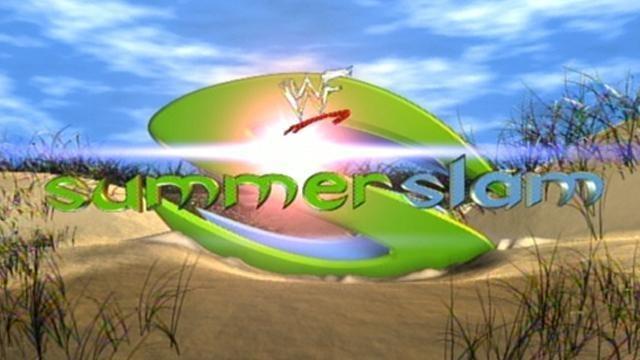 August 27, 2000
Raleigh, North Carolina
Commentary: JR and The King
Stevie cut the usual RTC promo before the match. Rikishi interrupts with some of the Godfather's former ladies (including Victoria).
6 Man Tag: Too Cool (Grand Master Sexay/Rikishi/Scotty 2 Hotty with Mandy/Victoria) v Right to Censor (Bull Buchanan/TheGoodfather/Steven Richards)
The crowd popped for everything these guys did out there. Hard to explain why and how Too Cool was over but they sure were. Match was nothing though. 0-1
Winner: RTC after a weak assed Stevie-kick to Scotty.
Recap of Kurt arriving on Heat and talking down to Coach. Stephanie then arrived and Kurt went to her locker room.
They then recap the kiss from Smackdown.
Shane is with Cole. He runs when he sees Blackman arrive.
There's a recap of X-Pac putting Dogg through the table. Then Road Dogg does his usual spiel.
X-Pac v Road Dogg
Crowd loved Road Dogg so that's something. I mean not enough something to make him good, but still something. 0-2
Winner: X-Pac after a low blow and an X-Factor.
X-Pac cuts a promo about no hard feelings but gets nailed with the pump handle slam. Sore loser.
We get a commercial for Vinnie's Steakhouse in Raleigh because reasons.
Chyna (looking probably the best she would ever look) and Eddie talk backstage. Apparently one of them will get lucky tonight.
Trish tries to talk to Val about centerfolds but he's only worried about the belt.
Raw is on at 11 tomorrow for some reason.
Intergender Tag/Intercontinental Championship: Eddie Guerreo/Chyna v Trish Stratus/(C) Val Venis
Way better than I thought it would be. I like white gear Val. They kept the Trish/Chyna interaction limited and that helped tremendously. 1-3
Winner: Chyna after a Gorilla Press on Trish.
Footage of Cole from WWF New York with Foley on WWF Radio. Trish and Too Cool arrived. Foley was a comedic genius.
Steph is with Janet the make-up lady. They discuss the Kurt kiss.
Recap of the Tazz/JR feud. Tazz makes his entrance doing his JR impression.
Tazz v Jerry Lawler
I like the work of these guys usually but they spent more time on the JR angle than the match. Shame. 1-4
Winner: Jerry after JR hit Tazz with a candy jar.
Lillian asks Shane about Angle/Stephanie but Blackman finds Shane again.
We get a recap of the 60 dudes that helped win Shane the belt on Raw.
Hardcore Championship: (C) Shane McMahon v Steve Blackman
Blackman was a freak here and Shane was out of his mind. May have been a bit too much outside interference but the actual match portion was fun. The ending was good enough for a point by itself. 2-5
Winner: Blackman after a elbow drop from on high after Shane fell from the Tron.
Shane was taken out on a stretcher.
Stephanie is upset about Shane dying and Kurt arrives to console her. Foley busts in to make a pun though so it's fine.
Recap of the Jericho/Benoit feud.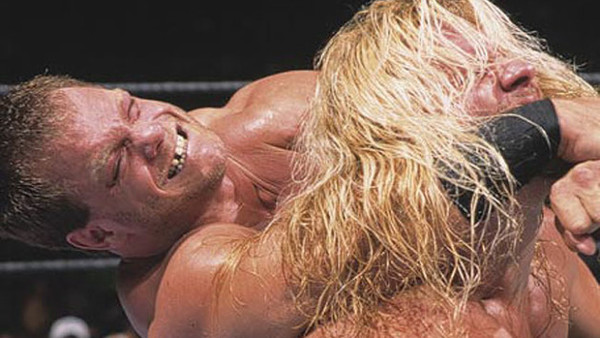 2 out of 3 Falls: Chris Jericho v Chris Benoit
These two have never had a BAD match. It's not my favorite of their never ending series but it was damn good by any measurement. 3-6
Winner: Benoit won Fall 3 with an inside cradle.
HHH arrives and they recap the Kurt/Stephanie deal again.
Recap of the Tag Title situation.
WWF Tag Team Championships/Tables, Ladders and Chairs/Triple Threat: (C) Edge/Christian v The Hardy Boyz (Matt/Jeff) v The Dudley Boyz (Bubba/D-Von)
Yeah, it holds up. One of the greatest car wreck matches in the history of wrestling. I'd give it 2 points if I could. The good shit right here. 4-7
Winners: The Champs retained after retrieving the belts.
HHH is having issues with his wife about the kiss. She blames Kurt. DRAMA.
Recap of the legendary Stinkface feud.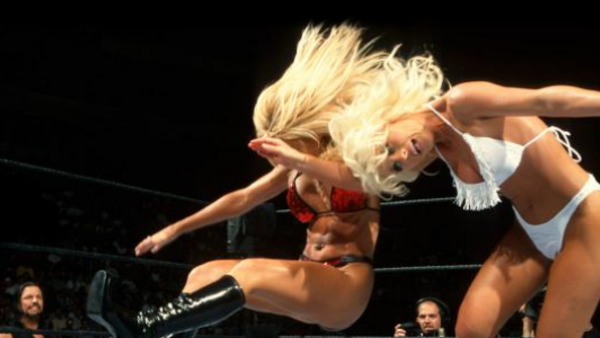 Stinkface Match: The Kat (w/Al Snow) v Terri (w/Perry Saturn)
What do you think? 4-8
Winner: The Kat after a Stinkface.
The APA is at WWF New York getting drunk.
Shit, I forgot to mail my bill in twenty years ago for free Rock Sunglasses.
A recap of this chapter of the Kane/Undertaker feud.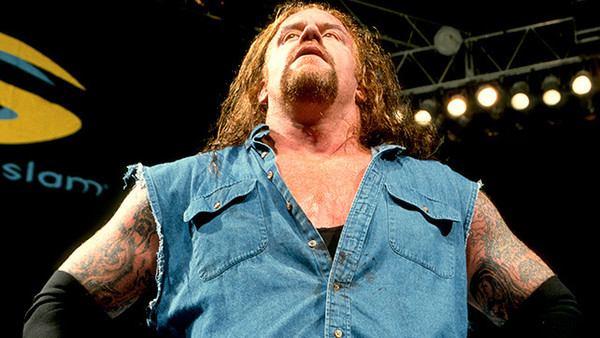 No Disqualification: Kane v The Undertaker
I didn't particularly like this era for either dude and this match didn't change my mind on it. 4-9
Winner: No Contest after Kane took off after his mask was removed, technically it never really started.
Kurt makes a call on his old ass cell phone to Stephanie who pretends it's Linda. HHH tries to talk but for some reason "Linda" hung up.
Recap of the setup of the main event.
Kurt apologizes for not kissing Stephanie sooner. Calls out the passion of HHH. Oops.
Triple Threat/WWF Championship: (C) The Rock v Kurt Angle v HHH
Considering they had to completely rethink the entire match after Angle got knocked loopy this was a really good match. You had to expect Rock and HHH to keep it together and they sure did. Hell of a main event. 5-10
Winner: Rock retained after a People's Elbow on HHH.
Kurt carried Stephanie to the back after the match. Why did they drop the ball on a HHH face turn here?
Final Tally? 5-10. Not the home run show I remember it being but times and tastes change. Still at less than 3 hours it wasn't too bad.
All Images Available at WWE.com
Follow me right here.
Yeah please support and hit up our store!