Going back in time 30 years for this one.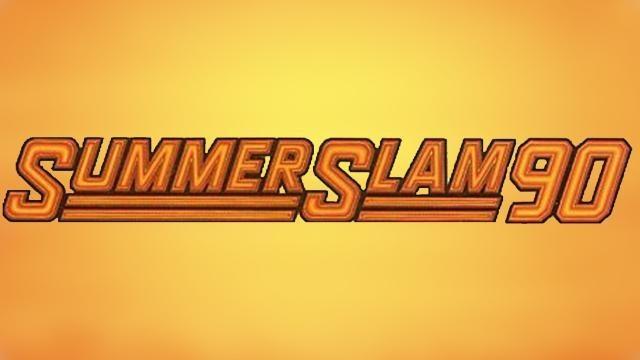 August 27, 1990
Philadelphia, Pennsylvania
Commentary: Vince McMahon and Roddy Piper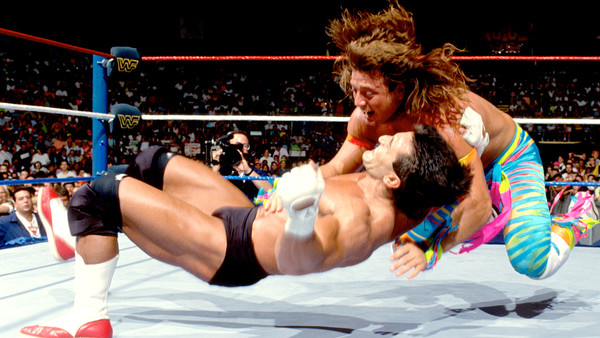 The Rockers (Shawn Michaels/Marty Jannetty) v Power and Glory (Hercules/Paul Roma w/Slick)
Shawn was really selling that knee on the way to the ring so he kinda deserved the beating from Herc and Roma. They protected Marty as best as they could while making P&G still look like Killers. 1-1 The crowd loved it.
Winner: P&G after a Powerplex on a worn out Marty.
They murder Shawn after the match. The crowd digs it.
Brain and Mr. Perfect are with Mooney. They talk shit about Kerry as only they can.
Gene is with Kerry who looks incredible but sounds like a moron.
Intercontinental Championship: Mr. Perfect (w/Bobby Heenan) v Texas Tornado
Not a long match but Perfect sold his ass off in there and made Kerry look like a million bucks. Hell of a moment and I'm sad that it was one of Kerry's last great ones. 2-2
Winner: Kerry after a Discus Punch.
Gene was going to talk to Sapphire but Bobby and Curt rush in and cut an enraged promo about losing the intercontinental Championship.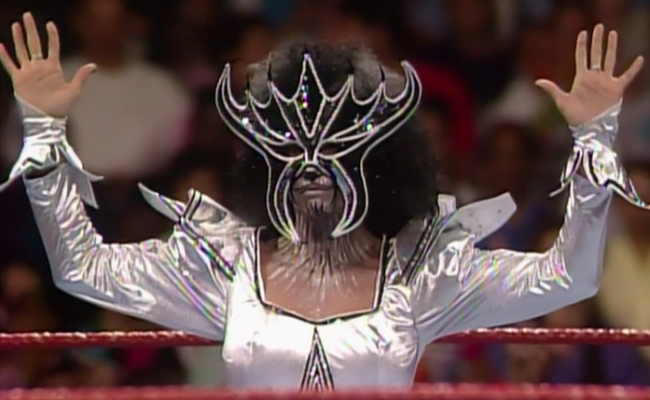 Queen Sherri v Sapphire
Sherri's gear was fucking fire. This was all storyline and Sapphire doesn't show obviously.
Winner: Sherri via forfeit. I'm not counting this.
Gene is with a forlorn looking Dusty. He can't find her and he's worried. Luckily Detective Hacksaw is on the case.
Warlord (w/Slick) v Tito Santana
Tito still has the Strike Force boots on; let it go man. Piper says some racist ass shit on commentary, not surprising. Match was trash due to Warlord being awful. 2-3
Winner: Warlord after a running Powerslam.
A Survivor Series commercial.
Sean Mooney is with Demolition. Who will defend the titles? LOD of course are second rate impostors.
Gene is with the Hart's. Those marching band jackets were awesome. Anvil was a psychopath. Bret quotes Phil Collins like he's the coolest Dad at school.
WWF Tag Team Championship/2 out of 3 falls: (C) Demolition (Crush/Smash) v The Hart Foundation (Bret Hart/Jim Neidhart)
The match almost gets a point just for Demolitions theme song. Kinda slow in the beginning but really picked up in the second fall. The crowd exploded when the Legion of Doom arrived. Another great moment. 3-4
Winner: The Harts after taking out Crush in the LOD confusion.
A WrestleMania  VII commercial, they will have 100,000 people in the Coliseum! SPOILER: Nope.
Gene is with the LOD. Intensity personified right here. The Harts show up and are understandably happy.
Mooney is outside Demolitions locker room. Apparently LOD might die.
Gene is with Queen Sherri. The discussion turns to Sapphire.
Gene runs down the rest of the card.
They show clips of Bad News Browns Harlem sewer rats(Opossum) and then Damien in the shower. Yep.
Gene is with Boss Man to discuss Jake and News.
Mooney is with Hacksaw and Nikolai. Apparently Hacksaw is Nikolai's idol. Aim high buddy.
Gene is with Earthquake, Jimmy and Bravo. They recap Quake murdering Hogan and Tugboat. Guaranteed a two stretcher night.
Jake and Damien are with Mooney. Jakes promos are always amazing.
Special Referee Big Boss Man: Jake Roberts v Bad News Brown
This wasn't what I would call good even before the weak ending. I love all three dudes in there but this just didn't click for me. 3-5
Winner: Jake by DQ after Brown got caught using a chair.
Bad News tried to legdrop Damien after the match but the Boss Man stopped him. Brown ends up running from the situation after Damien was released.
Another WrestleMania commercial.
Gene is with Demolition and shockingly they are upset. Too bad the LOD feud didn't work out the way it could have.
Brother Love is out. Roll Tide. His guest is Sgt Slaughter. He gives Brother Love the Sgt Slaughter Great American Award. I don't even think that's a real thing. He declares war on Nikolai Volkoff. What a challenge that is. This isn't a complete waste of PPV time or anything.
Mooney is with the Orient Express and Mr. Fuji. Not what I would call a money promo.
Gene finds Sapphire but she shuts the door in his face. Rude
Duggan and Nikolai sing God Bless America and I want to cry. They did not harmonize well together.
The Orient Express (Sato/Tanaka w/Fuji) v Jim Duggan/Nikolai Volkoff
OK, so it was the bad version of the Express and Duggan was the worker on the Babyface team. Ugh. 3-6
Winners: Duggan and Nikolai after a clothesline from Duggan to Pat.
Survivor Series is coming.
Gene and Dusty keep Knock, knock knocking on Sapphire door. Hey hey yeah.
Mooney is with Macho. Macho King ruled.
Ted Dibiase and Virgil interrupt and declared that Sapphire had been bought. That soves that Scooby Doo style mystery. So Dusty went after them like a moron.

Macho King (w/Queen Sherri) v Dusty Rhodes
A mostly storyline match that was short and a had a shit ending. Rough night for Big Dust. 3-7
Winner: Macho got the win after a shot with Sherri's purse.
Mooney is backstage waiting for Dibiase and company. There is nothing he can't buy. Dusty tried to catch up but running ain't his deal clearly.
Gene is with Boss Man and Hogan. They are dedicating the match to Tugboat and probably cocaine.
Earthquake (w/Dino Bravo/Jimmy Hart) v Hulk Hogan (w/ Big Boss Man)
Honestly? I went in to this thinking I would hate it but then Quake worked his ass off and actually, so did Hogan. Plus it didn't have the typical Hogan ending. 4-8
Winner: Hogan via count out after slamming Quake through a table.
Earthquake continued the attack on Hogan following the match and took some nasty step ladder shots from the Boss Man in the process. Then the posing starts.
Sean Mooney is with the Brain and Rude. Rude was ripped to the gills. He claimed to have the advantage in the cage. I mean, maybe.
Mean Gene with a sad looking Dusty. He's kinda pissed. He's coming for Dibiase.
Lord Alfred is at ringside where they are putting the cage up.
Gene is back with the Hulkster. Apparently they are building Earthquake proof buildings everywhere and he wants the number one contenders spot.
Piper and Vince waste more time.
Mooney is with Team Quake. Brother is pissed. His back looked awful. They are hyped up.
Gene is with Warrior. Warrior starts off with a Dad joke and it only gets weirder from there. Gibberish.
WWF Championship/Steel Cage: (C) Ultimate Warrior v Rick Rude (w/Bobby Heenan)
Whoever did the overdub on Rude's music deserves to be fired immediately. This was another that I remembered as being boring but both dudes worked hard in this one as well. Hell they both even bladed which was not a frequent thing I remember from 1990. 5-9
Winner: Warrior after escaping the cage.
Final Tally? 5-9 I never thought that Hogan and Warrior would end the show with back to back bangers but here we are. Not a bad show overall.
All Images Available at WWE.com
Follow me right here.
Yeah please support and hit up our store!