They just keep adding matches to this huge card.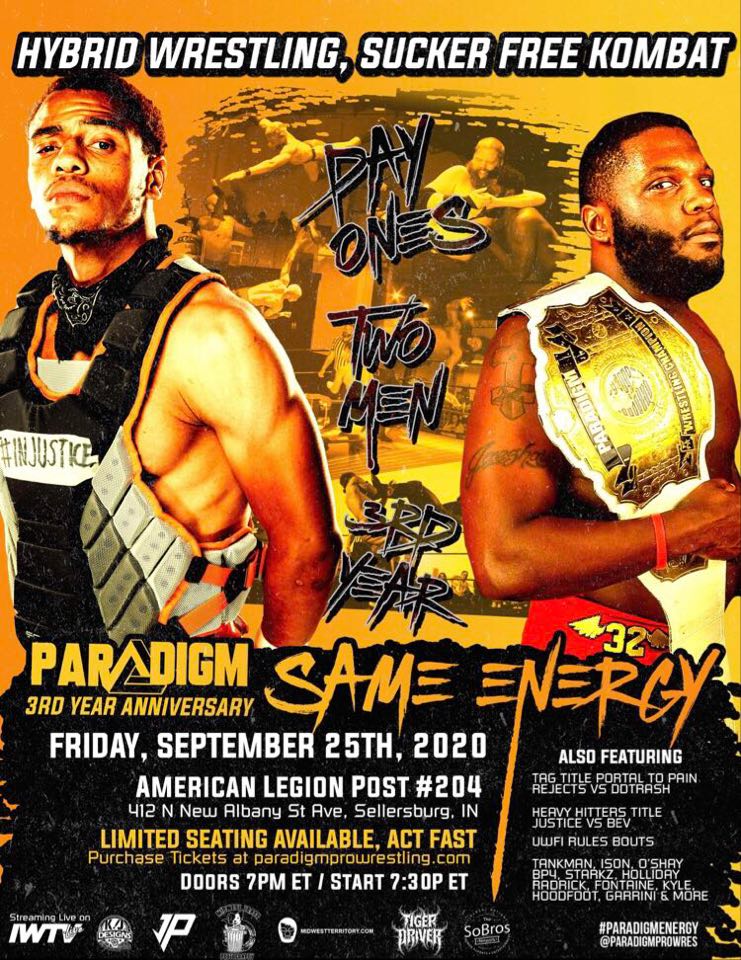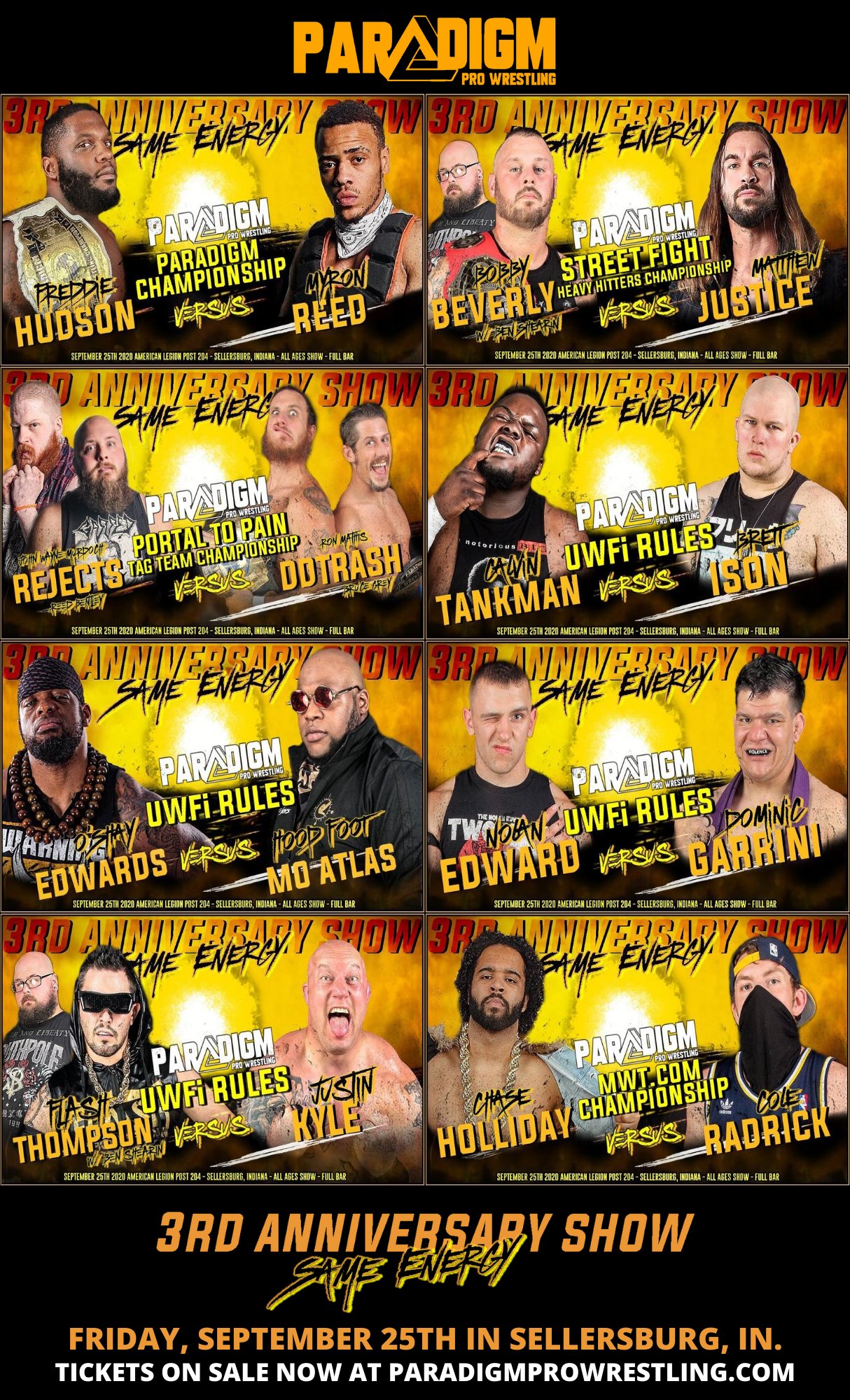 There are still FOUR huge match announcements so keep your eye out on social media for those.
Also here is the updated safety protocol for this event. Obviously things will need to be adhered to if they want to continue to hold events in these wild times.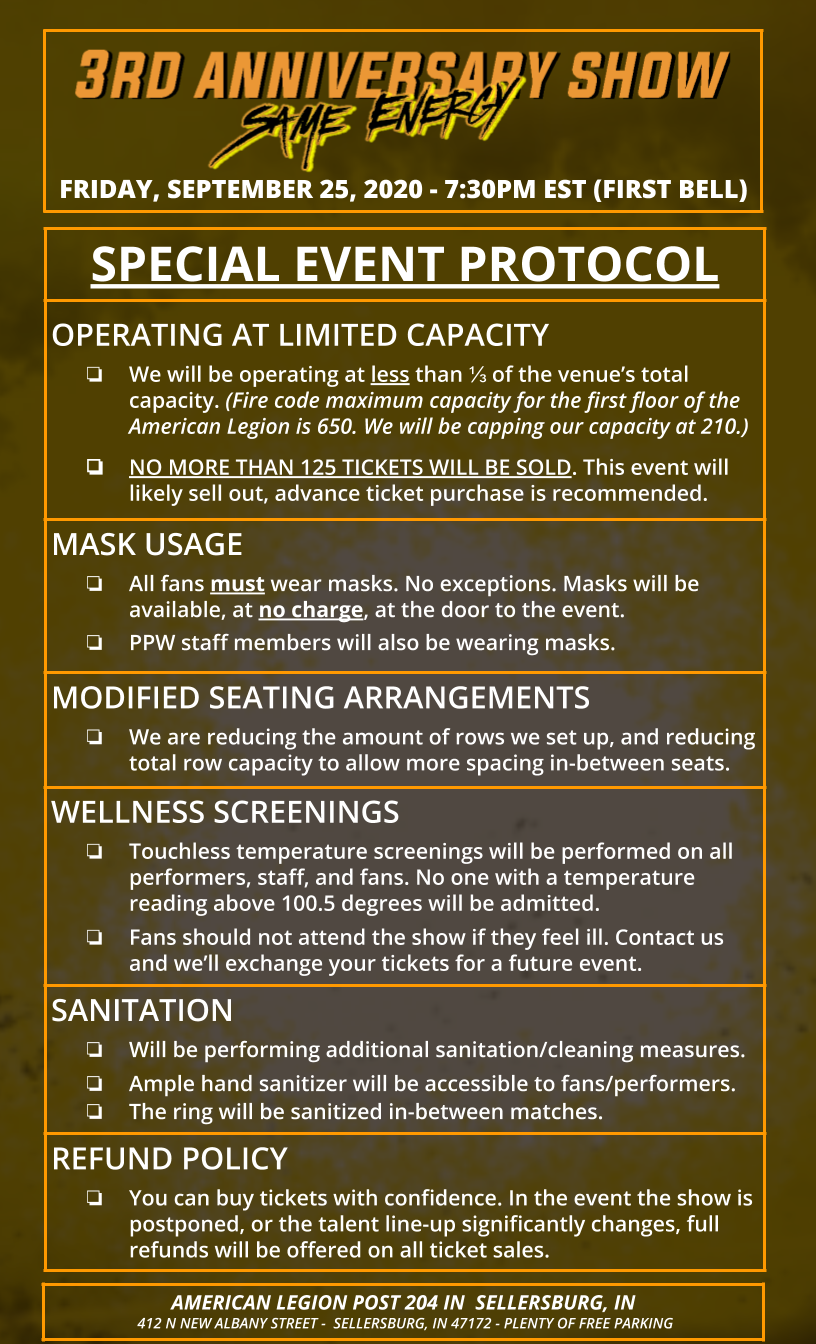 You can pick up your tickets before they are gone right here!
Also you can get combo tickets with Unsanctioned Pro right here!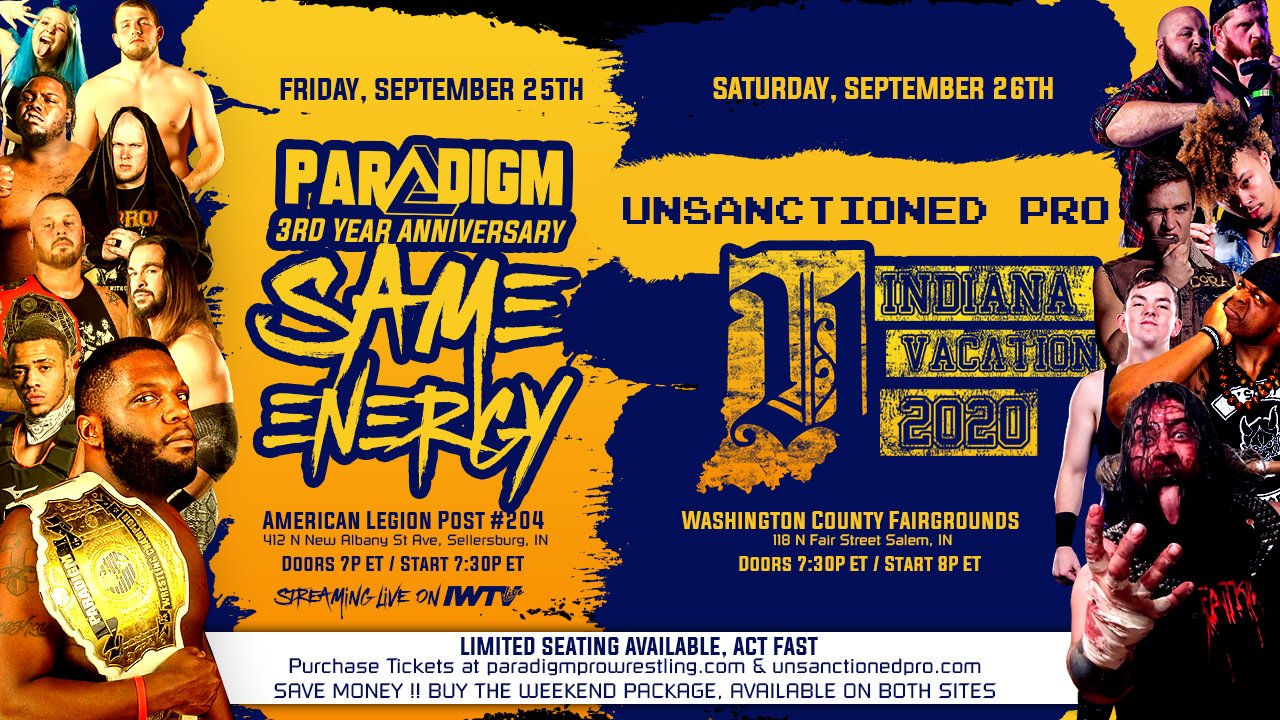 If you want one of new sweet shoot logo shirts from PPW click here.
Follow Paradigm on Twitter
For a MWT shirt just click right here.
Follow me on Twitter