Between Twitter and Facebook this won by ONE vote. Luckily they picked the shortest show this time so hooray for that.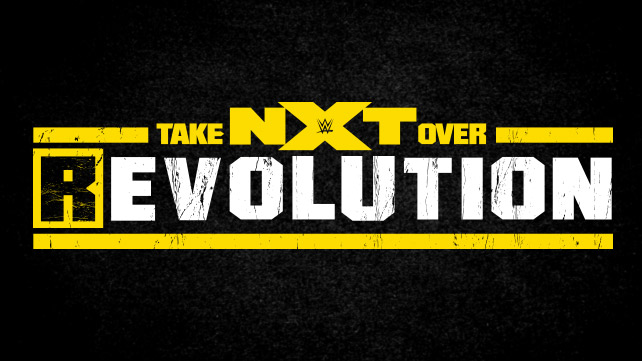 December 11, 2014
Full Sail
Commentators: Rich Brennan, Alex Riley, and Corey Graves.
CJ Parker v Kevin Owens
Pretty good debut from Owens. I'm sure that palmstrike that broke his nose felt terrible but it added to his aura of being a badass. 1-1
Winner: KO with the Pop-up Powerbomb.
They announce Corey's retirement and him joining the announce team permanently. He was really good on commentary until Vince beat it out of him.
Neville stretches. Cool. They then show his interview with Cole. It's not his fault if Sami retires.
Lucha Dragons hype video.
NXT Tag Team Championships: (C) The Lucha Dragons (Kalisto/Sin Cara) v The Vaudevillains (Aiden English/Simon Gotch)
This was alright. The VaudeVillains did a good job cheating and the champs did their flips without Sin Cara dying. No complaints. 2-2
Winners: The champs retained after a Salida Del Sol on Gotch
Man, Alex Riley sucked on commentary.
Becky helps Sasha get ready.
Tye Dillinger v Baron Corbin
Tye wasn't quite a perfect 10 yet. Maybe like a 6. Corbin got a face pop and that threw me off because I really forgot the early version of this character. The crowd counting down how long it took for Corbin to win was a cool deal. It served its purpose. 3-3
Winner: The future King after an End of Days in like 30 seconds.
Afterwards, Corbin and Bull Dempsey have a stare-down.
Sami looks nervous and then tells Cole his safety net is gone.
Recap of the Ascension/Hideo/Finn deal.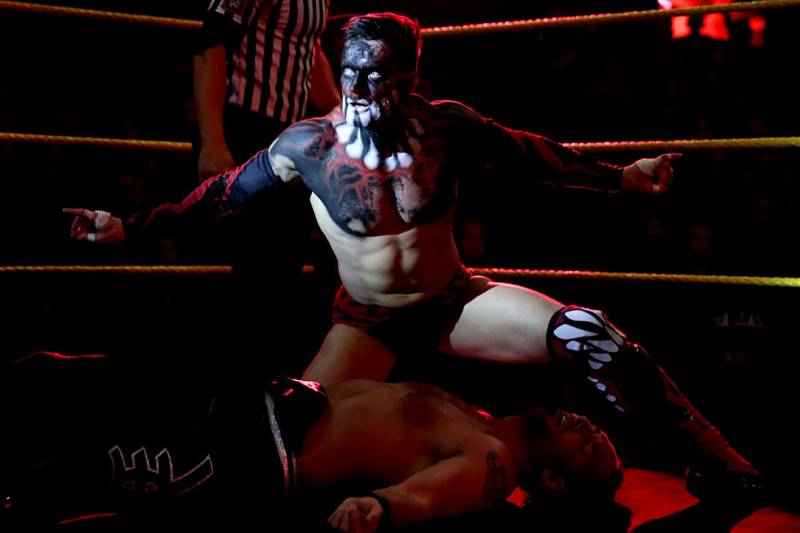 Finn Bálor/Hideo Itami v The Ascension (Konnor/Viktor)
The Demon makes his NXT debut here and obviously the crowd loses their shit. Kinda sad how misused 3 of these dudes were after this (KENTA was hurt a lot to be fair). The crowd was super into the babyfaces. Match was alright. 4-4
Winners: Finn and Hideo after a Coup De Grâce on Viktor.
Renee with Roman Reigns who was just voted Superstar of the year. Brother was still organically popular here.
Charlotte with Naitch backstage.
Charlotte/ Sasha hype video.
NXT Women's Championship: Sasha Banks v (C) Charlotte
Just looking at these two you can just see the growth and evolution of them as performers. The crowd was split on this and they would obviously have better matches in the future but I enjoyed this. Good stuff. 5-5
Winner: Charlotte after a Natural Selection from the top.
NXT Championship v Career: (C) Adrian Neville v Sami Zayn
Everything about this was amazing from the story being told to the facial expressions to the match itself. Neville doing what it takes to win while Sami trying to stay true to himself to finally winning the big one. Million billion stars or whatever. 6-6
Winner: Sami finally gets the win after a Helluva Kick.
Then Sami celebrates in the ring with the crowd going nuts. The locker room clears out to celebrate with the new champ. He and Owens share a hug and all is right with the world. A hug from Neville seals it. Then the credits roll on pure happiness for the new champ.
…
…
…
Oh yeah then Owens murders him.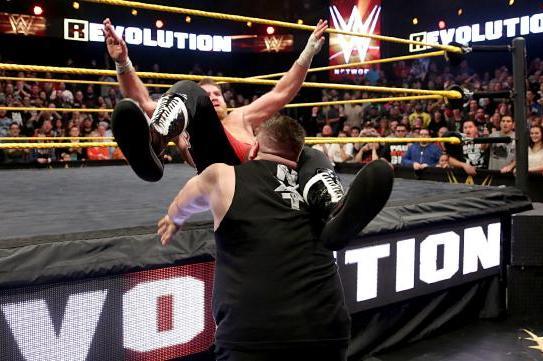 Final Tally? 6-6. Perfect this show delivered from top to bottom. On chapter ended another opened. About as good as any story WWE ever told. Highest recommendation.
All Images Available at WWE.com
Follow me right here.
Yeah please support and hit up our store!