The Spirit of Spaulding starts this week with Block A and it is full of talent.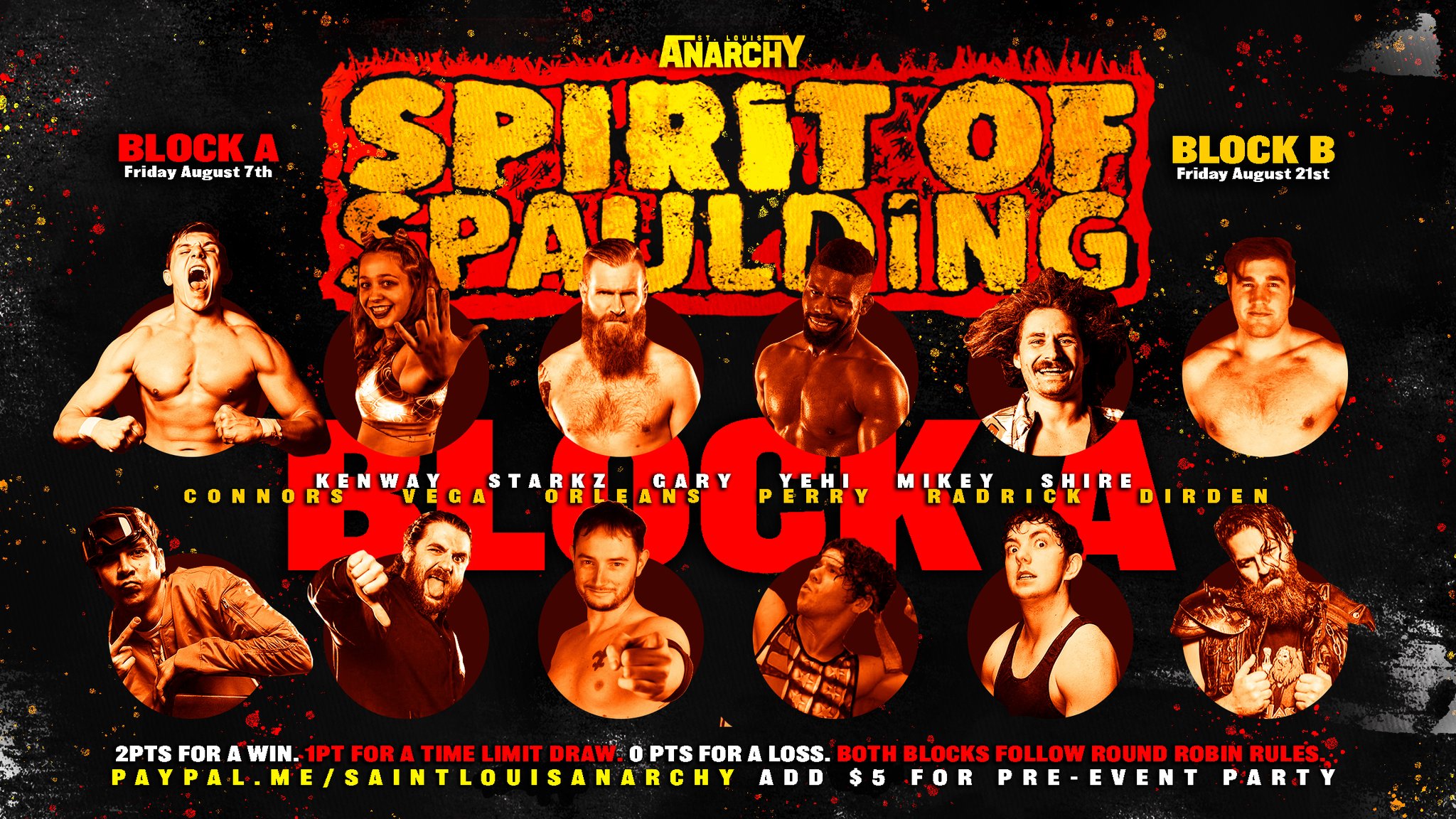 Included are: Matt Kenway, Everett Connors, Billie Starkz, BSTRD (temporarily replacing an injured Davey Vega), Gary Jay, Sean Orleans, Fred Yehi, Ace Perry, Mikey, Cole Radrick, Thomas Shire and Jake Dirden.
This is a G1 style block tournament that clearly will lead to some extremely good matches.
Some information:
–Everyone will be required to have temperature checked on arrival.
-Mask must be worn, we will provide Anarchy mask
-We have 3 sanitation areas in building right next to seating for easy access
-Doors at 6:15pm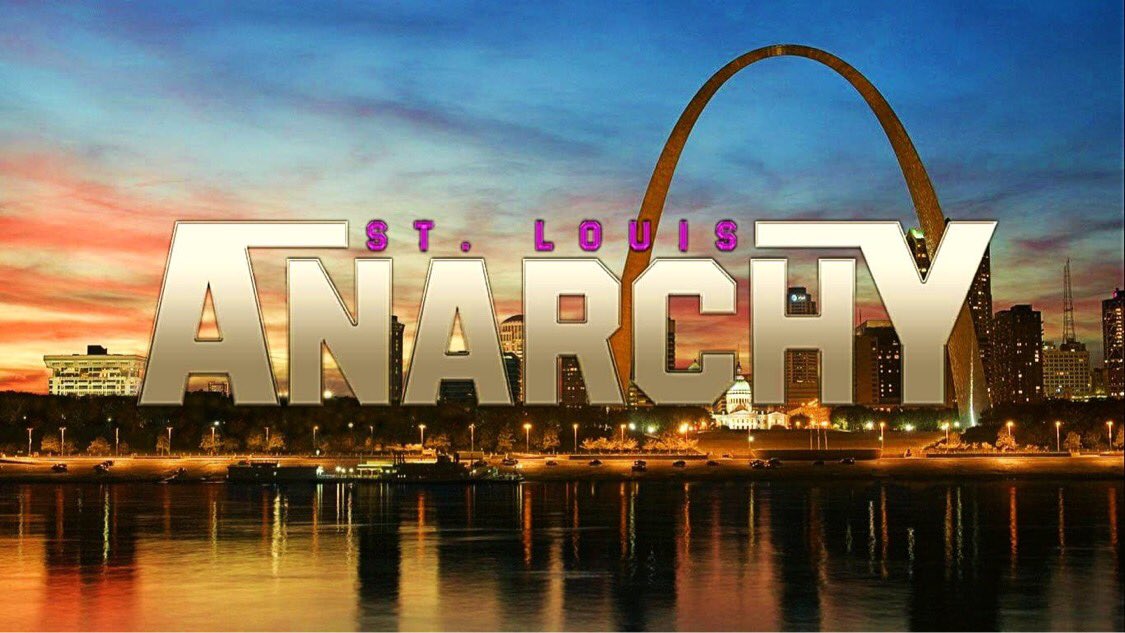 Follow Saint Louis Anarchy on Twitter
Follow me right here.
Head on over and pick up a t-shirt, hoodie or some of our other fun stuff.