So Twitter could have picked the Steamboat/Rude Iron Man and yet here we are.
March 21, 1999
Asbury Park, New Jersey
Commentary: Joey Styles
Stephen Prazak waits on and then meets up with Taz. He seems confident. Taz calls out Flair and Stone Cold and everyone else to make himself look second rate. In retrospect maybe that was a bad idea chief. Survive etc etc.
Joey welcomes us to the show proper.

Yoshihiro Tajiri v Super Crazy
If there were 4 cutters and a Destroyer in there then you could imagine this in any 2020 indie show…in 1999. Other than Crazy almost dying on a springboard this was a hell of an opener. 1-1
Winner: Super Crazy with a sunset flip.
Fonzie with RVD and Sabu. How is this mush mouth dude the best talker in any group?
Steve Corino out for some promo time. He would thankfully get better.
Steve Corino v Balls Mahoney (w/Axl Rotten)
Your enjoyment of this squash rests entirely on how much you want to see Corino get murdered. I give less than a shit so 1-2.
Winner: Balls after a chair shot.
A video hyping up the Dudley'z being brutal and being paid off by Mustafa to take out New Jack.
Antifaz del Norte v Little Guido (w/Big Sal)
Antifaz was not great and Guido didn't exactly thrill me with his offense in this. Eh 1-3.
Winner: Little Guido with the crab after Sal drove Antifaz through a table .
Tracy and the Big Redneck Don arrive to take out Guido but piss Sal off. The FBI is done I guess. What a tragedy for wrestling.
World Television Championship: Jerry Lynn v (C) Rob Van Dam (w/Bill Alfonso)
A prime example of a champion making a challenger. Yes, Jerry is an amazing in ring performer but the crowd didn't give a shit until Rob sold for him like he was Thor. The match was amazing until the false ending where the ref all of the sudden can just say "he wrestled better" like that has ever been a thing in wrestling. The match was too good to let my normal anger come through though. 2-4
Winner: RVD after the initial BS ref decision via a 5 Star Frog Splash. Fuck that initial ref call though. Jesus.
Jasmine St. Claire got beat up by Francine earlier in the night. Neat. Got to get the porn people over I guess.
Mustafa v New Jack
Well, New Jack was the better wrestler. That kinda sums it up. 2-5
Winner: New Jack after both men were carried to the ring after the big dive.
The Dudley'z arrive and attack New Jack. Joel then cuts his normal promo filled with not so subtle innuendo. Bubba in his um.. Tennessee flag (?) Bandana takes over. He complains about no one wanting to fight them and lays out an open challenge. Spike and Nova arrive at ringside. Spike gets tossed and crowd surfed and Nova gets murdered. Bob Ortiz also gets murdered. They won't leave and claim no one is left and then start to challenge the fans until…Jeff Jones arrives with Sid. Bubba then calls him a slur that I will not repeat to piss him off further.
The Dudley Boyz (w/Joel and Sign Guy) v Spike Dudley/Sid
This was just an excuse for Sid to show up and powerbomb somebody. 2-6
Winner: Spike/Sid after an acid drop on Bubba's homophobic ass.
Spike catches a powerbomb both in the ring and off the ramp through a table after the match. The crowd, who always pretended to be snobby workrate fans, LOVE Sid.
Recap of Shane handing over the Franchise tag to Tommy Dreamer and the subsequent attacks of the Impact Players.
Tommy Dreamer/Shane Douglas (w/Francine) v The Impact Players (Justin Credible/Lance Storm w/Dawn Marie, Jason and Jazz)
Wow the crowd chanting disgusting vulgar shit really takes me out of this thing. Like these dudes have never been near a woman clearly. Too long and too reliant on bullshit to get over. I LOVE tag matches but fuck this. 2-7
Winner: Tommy/Shane after a Pittsburgh plunge on credible.
Cyrus distracts the babyfaces until they get attacked and taken out. He then headbutts Francine in the crotch like a true class act. Was WCW booking this?
A recap of the Television Title match from earlier where we pretend that Lynn was the winner. Prazak is with the ref who claims he has the stroke to do that shit. Still stupid as fuck. Rob shows up and challenges Jerry at Hardcore Heaven.
Taz asks for an Extreme Deathmatch and falls count anywhere in the main event.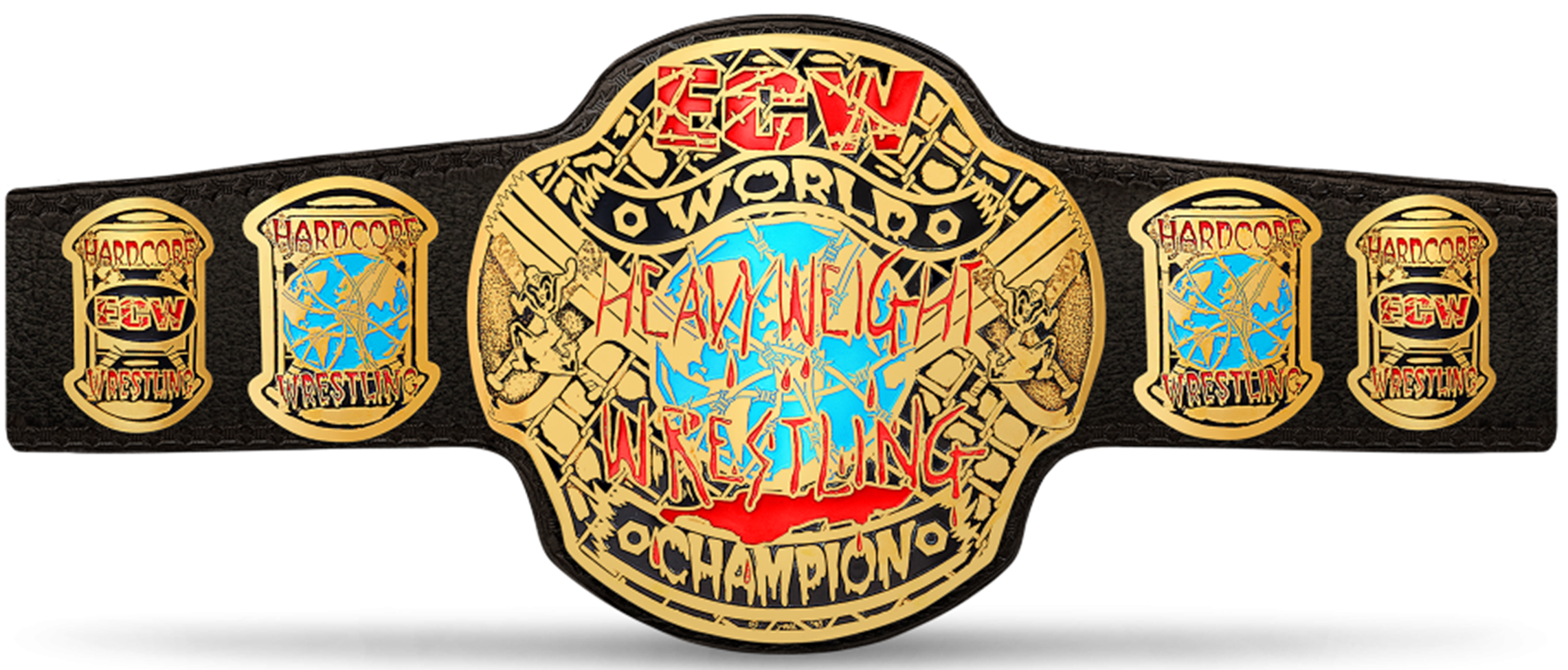 EXTREME Death Match/Unify ECW and FTW Championships: (ECW) Tazz v (FTW) Sabu (w/Bill Alfonso)
Hell of a brawl and a really solid way to end a show. I dug it. I'm a sucker for Taz's suplexes though. I'm glad they had a decent match here because this show was getting brutal to watch. 3-8
Winner: Taz via Tazmission.
Taz demands to shake Sabu's hand afterwards.
Joey recaps the show we literally just watched.
Final Tally? 3-8 Man people look fondly back on ECW and yet every time I do I come up with totals like this. I loved ECW back in the day but the shows do not age well, especially the fans. This PPV had some bright spots but I won't be watching it ever again for sure.
All Images Available at WWE.com
Follow me right here.
Yeah please support and hit up our store!