This won the Twitter poll so I honestly have to stop those.
July 11, 1999
Ft. Lauderdale, Florida
Commentary: Tony and Brain
The guys give us a card rundown in their finest old man beach attire. AKA my beach attire.
Gene shows up in an ugly ass shirt and has some news to sell us on the hotline.
Mike Tenay is in the junkyard ahead of the Hardcore invitational deal. So Zona 23 stole their best idea from WCW. We really need more filler here in the opening.
So the Cat has to cut a promo before the match because the show has had too much action so far. He's the greatest etc.
Oh neat a dance off first. I thought we might actually get to a match or something. Cat wins my vote due to his red shoes. Disco gets cheered thoughbecause people are dumb.
The Cat (w/Sony Onoo) v Disco Inferno
Well this certainly happened. Cat wasn't what I would call good at this point and Disco never was. 0-1
Winner: Cat via the headkick with the red shoe on.
Mark Madden is with Mills Lane. I miss Celebrity Deathmatch.
Recap of Flair shutting down hardcore matches and the TV title match setup. I totally forgot Van Hammer getting this much air time in 99.

Rick Steiner cuts a promo. Sort of.
Television Championship: (C) Rick Steiner v Van Hammer
The ref was letting them get away with all kinds of rule breaking… it just didn't help the match quality. Van Hammer sucked. 0-2
Winner: Steiner with the top rope bulldog.
Tenay is back at the junkyard. Telling us the rules in the most boring way possible.
Recap of David Flair being named US champ.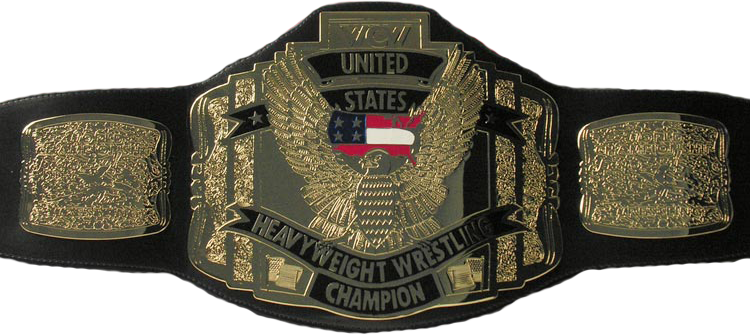 United States Championship: Dean Malenko v (C) David Flair (w/Torrie Wilson, Ric, Asya, Arn and Little Naitch)
Match was literally nothing and David was embarrassing to watch. Complete shit with no endgame. 0-3
Winner: Flair after a Ric belt shot to Dean and various other shenanigans.
No Limit Soldiers/West Texas Rednecks feud recap. At least I get to hear both a hearty Hoody Hoo and Rap is Crap in the same package.
K-Dogg says uncomfortable shit before the match as usual.
8 man elimination: West Texas Rednecks (Curt Hennig, Bobby Duncam Jr., Kendall and Barry Windham) v No Limit Soldiers (Rey Mysterio Jr., Konnan, Swoll and B.A. w/Chase and 4×4)
Crowd was into this but I pretty much hated it. WCW saw no potential in Batista but Swoll had it? Gtfoh. 0-4
Winner: Rey and Swoll pick up the win after a double team splash on Hennig.
Recap of Hak calling out everyone for the junkyard match.
Junkyard invitational: Fit Finlay, Ciclope, Jerry Flynn, Rocco Rock, Johnny Grunge, Hak, Horace Hogan, Brian Knobs, Hugh Morrus, La Parka, Lord Steven Regal, Silver King, David Taylor and Mikey Whipwreck. 
Maybe the worst example of the walking around and brawling type of hardcore matches ever. No redeeming value whatsoever. Jesus. 0-5
Winner: Finlay after climbing a fence.
Recap of the Jersey Triad/Benoit and Saturn feud.
The Triad cuts a shit promo. Is this show breaking me?
WCW Tag Team Championship: (C) Jersey Triad (DDP/Bam Bam and Kanyon) v Chris Benoit/Perry Saturn
The Triad could switch teammates whenever they felt like in a bastardized version of the Freebird rule. So this was a glorified handicap match. Didn't matter, this thing saved the show so far. I like all of these dudes as in ring performers and they pulled off a heck of a tag match. Finally a point 1-6.
Winner: Triad retains after a 3D.
Recap of Piper/Buff issue. Mills Lane has terrible mic skills.
They were STILL paying Michael Buffer? Jesus what a waste of money. Also fucking Mills Lane getting his own entrance? Fuck off. This show has me bitter I guess.
Boxing with Mills Lane as Special Ref: Roddy Piper (w/Ric Flair) v Buff Bagwell (w/His fucking Mom for Gods sake.)
Jesus Christ. Well Buff was in great shape; other than that…1-7.
Winner: Buff with a blockbuster in a fucking boxing match.
Fucking Buffer again. Finally the main event though.
WCW World Championship/Anyone can pin Nash (including his partner) Tag Team Match: Macho Man/Sid (w/George, Madusa and Miss Madness) v (C) Kevin Nash/Sting
Why would Nash tag in? This was about as average as a tag match as you can get. The stipulation was dumb as fuck but it was at least it wasn't boring. 2-8 but fucking barely.
Winner: Savage after a George turns on Nash (she shifted allegiances like 5 times in the match) low blow and flying elbow.
Final Tally? 2-8 This show sucked ass. If it weren't for my love of tag matches then this would have had a clean sweep on the night. Shitty show. Jeeze
All Images Available at WWE.com
Follow me right here.
Yeah please support and hit up our store!