Yeah, so we have our own championship now thanks to our friends at Paradigm Pro wrestling. I'll keep this updated as long as it exists for sure.
Current Champion: Chase Holliday (won at Pawcade July 11, 2020 in a Ladder Match that also included Lord Crewe, Freddie Hudson, James Bandy, Bradley Prescott IV, Zay Washington and Flash Thompson)
Defended: July 24, 2020 PPW Heavy Hitters 2 in a scramble match.
Here is the champ's next defense: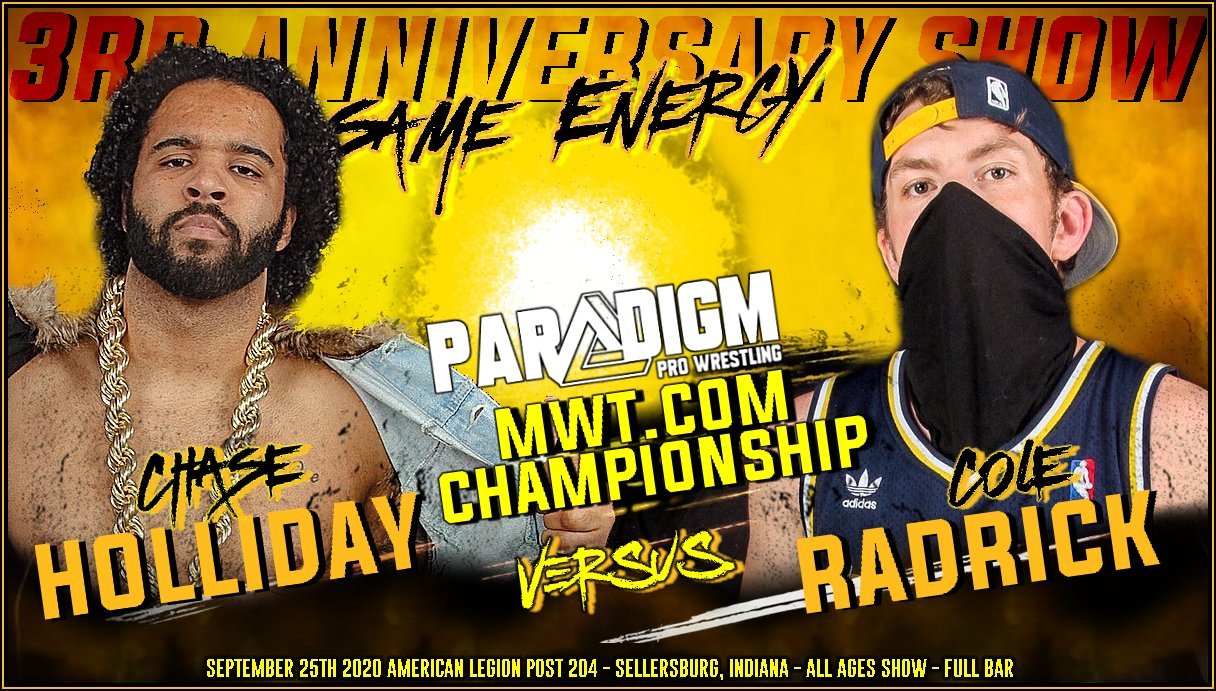 Follow Chase here.
Follow Paradigm on Twitter
For a cool shirt just click right here.
Follow me on Twitter