WCWO is back at it Friday night.
Aaron Atlas vs Nate Matthews vs Mack Sterling: WCWO Championship
Corey Storm vs Sage Philips: IPW Mid-American Championship
Dale Patricks vs BSTRD Cassidy: Fight or Die Championship
Original Sins vs Awesome Odyssey
Josh Crane vs Freddie Hudson
Scramble Match!
More matches TBA!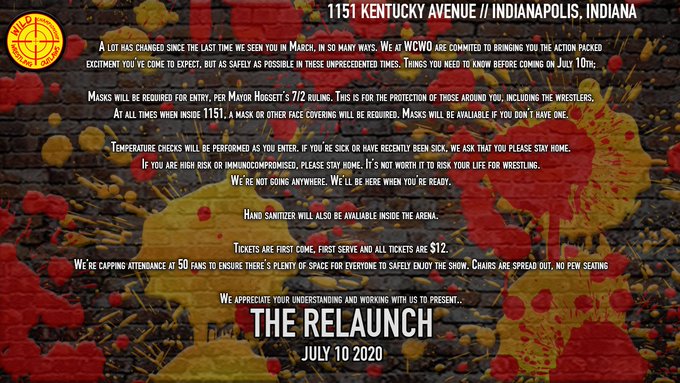 Follow WCWO on Twitter and Facebook for more announcements.
Follow me on Twitter
If you like what we do and want to help keep this site running, hit up our store right here. We can use all the support that we can get.