The live show is sold out but you can still catch it on FITE.
Gage v Webb
44OH v 2nd Gear
Effy v Kat
Blake v Myron
Zayne v Lloyd
Dickinson v Manders
Tre vs Lee
AJ GRAY vs KTB
TANKMAN v RADRICK v GRINGO v CARTER v WOLF v JJ
Plus more!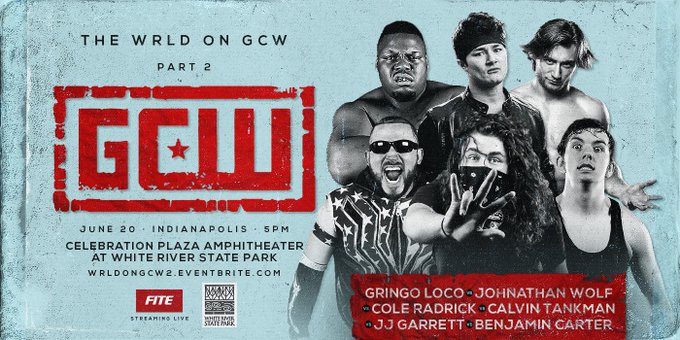 Follow GCW here.
Follow me on Twitter
If you would like to support us by getting some merch just click right here. We can use all the support that we can get and appreciate it greatly.