More Backlash goodness before tonight's show.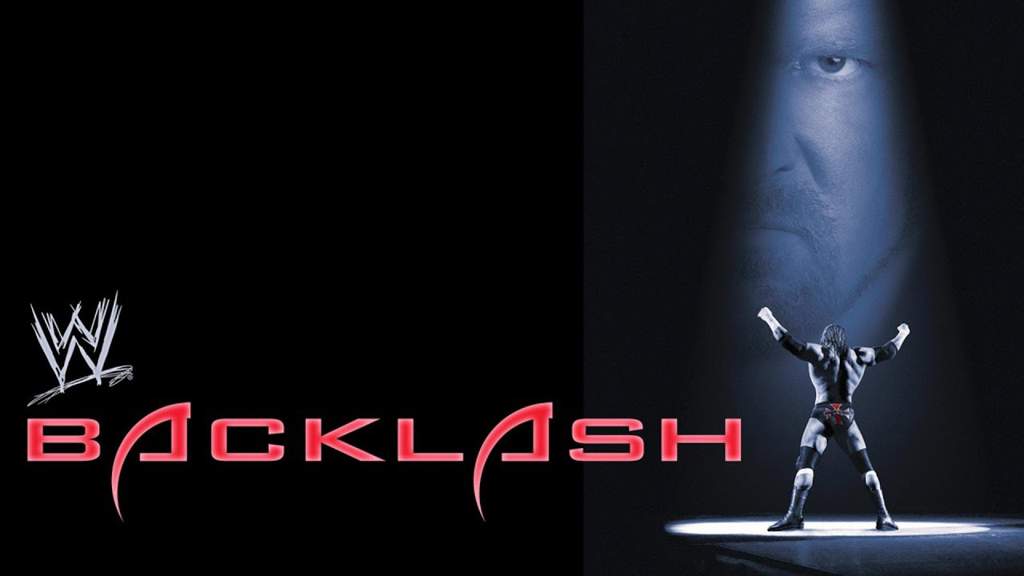 May 1, 2005
Commentators: Jim Ross and Jerry "The King" Lawler
Manchester, New Hampshire
Intercontinental Championship: (C) Shelton Benjamin v Chris Jericho
Benjamin had been elevated to the IC Championship level since the last Backlash and Jericho was starting to get stale as a babyface so this one served a couple purposes. Shelton got to look good in beating a former champion and Chris looked super frustrated after the loss hinting at a heel turn. Both guys know how to wrestle so this worked well. Anything that inched Jericho towards a heel turn is good in my book. Jericho was and is always more entertaining as a heel. 1-1
Winner: Benjamin pinned Jericho with a roll up.
Tag Team Turmoil/World Tag Team Championship: (C) Tajiri/William Regal v The Heartthrobs (Romeo/Antonio) v Maven/Simon Dean v La Resistance (Conway/Grenier) v The Hurricane/Rosey
Heartthrobs and the ridiculous Maven/ Dean teams were eliminated by the awesome Regal and Tajiri early. So that gave the champs an excuse to lose to La Resistance after already putting in so much effort. Decide for yourself if that was sarcasm. Conway then gets pinned by Hurricane for the second Backlash in a row, which shows the lack of tag roster depth if nothing else. Not sure what the purpose was of taking the titles off of one babyface team and putting them on another but I'm not a billionaire genius. I'm just a guy that wouldn't leave his employees in a foreign country after fighting with their insane leader or make them work during a pandemic. 1-2
Winner: Hurricane pins Conway after a splash from Rosey.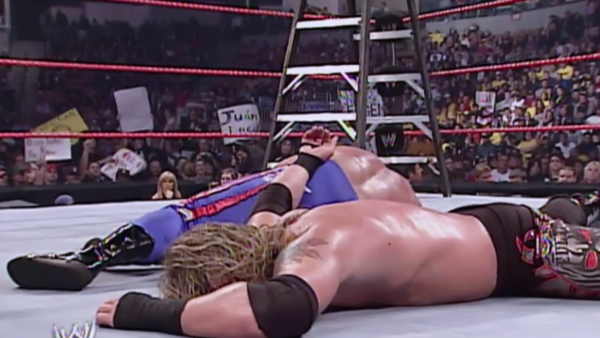 Last Man Standing: "Mr. Money in the Bank" Edge v Chris Benoit
New and improved scumbag Edge was awesome and the right person won this match. Edge had kept Benoit from winning the MITB match at WrestleMania so this was the blow off to that issue.  Both guys looked great and the match was hard hitting and impressive, but one man was moving up and one man was moving down. Edge looked great by beating a former champion and Benoit didn't look any worse in the loss. Plus I got to see Benoit bashed in the head with a brick and after reviewing the last Backlash I needed it. 2-3
Winner: Edge wins after hitting Benoit in the head with a brick.
The King is in the ring with Christy Hemme, Maria, Victoria, Candice Michelle, Stacey Kiebler, and Lillian Garcia to plug the Divas Magazine. They are interrupted by "The Masterpiece" Chris Masters who wants to do a "Masterlock Challenge". I'm sure you've read enough of my thoughts on bullshit to get my opinion on this so we will move on.
Before we get to the next match Viscera is being manipulated by EVIL Trish to hurt Kane. Even jokingly promising this guy sex was gross. I would like to point out Evil Trish ruled.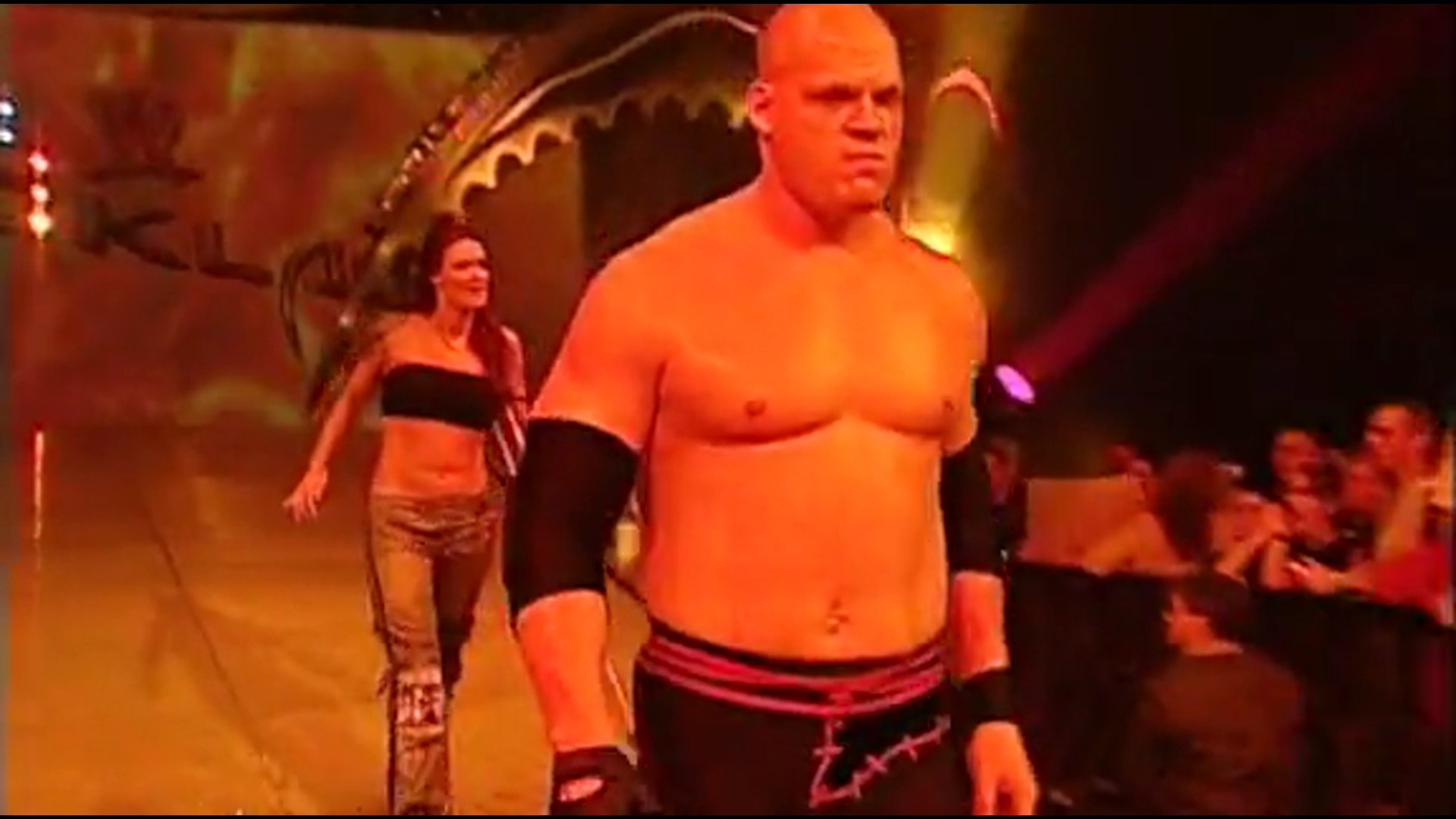 Kane (w/Lita) v Viscera (w/Trish Stratus)
Kane and Lita ("married" at the time) were at constant odds with Trish who brought in big Viscera to do her dirty work…it backfired. During the match itself Lita killed Trish with a chair shot to the skull. After the match it would only get worse for her. She proceeded to chew out Viscera and then in a moment that was slightly uncomfortable and a tad (read: VERY) racist called him a chicken eater. Maybe she knew he liked chicken I'm not real sure. I'm not positive if it was that comment or all of them in general but it prompted this 500+lb man to beat up and squash this tiny woman to the apparent approval of the audience. I'm glad to see a little of the Attitude Era genius still going on here. After this giant man finished squashing her she was carried out on a stretcher by officials. That's what she gets I guess? Ugh all around for the match, angle etc. 2-4
Winner: Kane pins Viscera with a choke slam.
Muhammed Hassan/Davari v Shawn Michaels/Hulk Hogan
This was set up by two things, Hulk Hogan getting "one more match" chants at the Hall of Fame ceremony and Shawn getting beaten up by two dudes. I'm guessing three things if you want to add money to the equation. Standing in the corner waiting to be tagged was the role that Hogan was born to play and Shawn could be beaten up in his sleep so they obviously worked well together. Poor Hassan and Davari got squashed like bugs and never really recovered. After the match much rejoicing and posing took place to shock of absolutely no one. In all honesty they should have milked the upcoming turn by having them win the tag titles. Eh 2-5.
Winner: Hogan pinned Davari after Sweet Chin Music.
HHH backstage interview, Batista got lucky and he is scared of the Pedigree.
Christian with Tomko comes out to bust funky fresh rhymes about the draft. Christian was fucking money.
World Heavyweight Championship: (C) Batista v HHH w/Ric Flair
Ric Flair did the intro for HHH and earned his pay, which I'm sure he then spent on booze and or clothes. HHH for the second year in a row came up on the losing end of a title match main event. It's hard to feel bad for him since at that point he was going for his eleventh World Championship. HHH did the right thing in laying down for Batista for the second month in a row to try and make him a big star. Since Batista is a giant star in every sense of the word I think all's well that ends well. Match of the night by the way.
3-6
Winner: Batista pins HHH with the Batista bomb.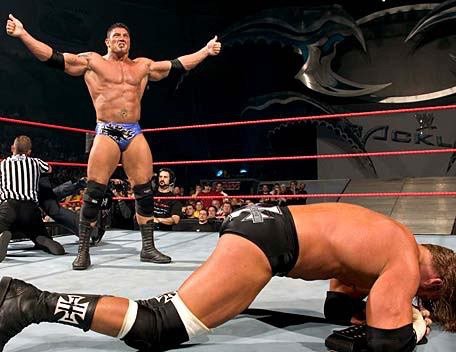 Overall Thoughts: The overall goal of this show was to continue making Batista into a huge star and make some more money off the novelty of Hulk Hogan still wrestling. I feel both of those goals were accomplished. Having the good guys go over in both of the really big matches made it a fairly feel good show as well. The only thing that bothered me was the total disrespect of the Divas and the abuse of Trish. I know that women were not a huge part of the plan then but this was pretty ridiculous. I'm glad they would get a little better about that in the future…sometimes.
Follow me right here.
All Images Available at WWE.com
If you like what we do and want to help keep this site running, hit up our store right here. We can use all the support that we can get.