More reformatting action!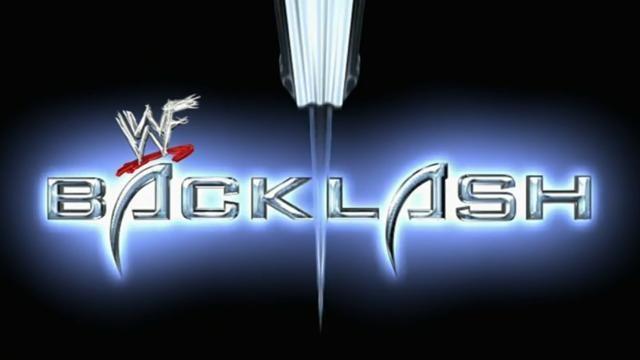 April 21, 2002
Kansas City, Missouri
Commentators: Jim Ross and Jerry "The King" Lawler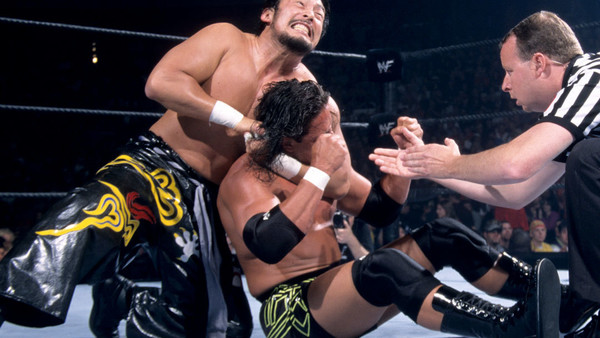 Cruiserweight Championship: (C) Kidman v Tajiri (w/Torrie Wilson)
Torrie was with Kidman in real life at this point…. but he had zero charisma so they stick her with the guy with all the charisma in Tajiri. The story here was that Tajiri was being abusive to Torrie and she was taking it. People actually bought this apparently. Tajiri was ten times more over with the crowd than Kidman so him picking up the title here was a no brainer. Match was just OK and won't be on any top ten lists or anything. 1-1
Winner: Tajiri wins after spraying Kidman with red mist.
Scott Hall (w/X-Pac) v Bradshaw
X-Pac tried to make the match entertaining by being the biggest jerk the world while sporting a Kane mask outside the ring. Farooq came out to back up former APA partner Bradshaw to counter the mighty WWE version of the NWO (that group was screwed as soon as Hogan turned). The match itself was a turd, neither guy was up to the challenge and it was made worse by the fact that no one bought this incarnation of the NWO as a threat to anyone. I'm glad I never have to voluntarily watch this one again. 1-2
Winner: Scott Hall after a low blow and a roll up.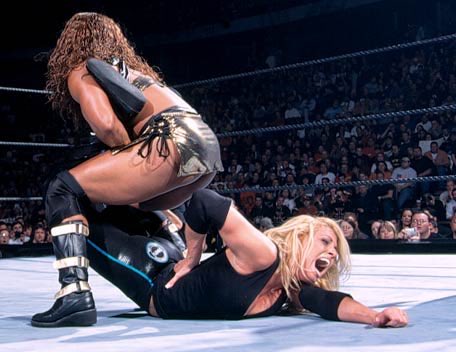 Women's Championship: (C) Jazz v Trish Stratus
Molly attacked Trish before the match to give her some excuse for losing, but at this point I'm not sure Trish needed the excuse yet. She was clearly improving in the ring but at no point could you buy her as a threat to Jazz who I'm confident could beat me up right now. Jazz is a badass. Match was eh. 1-3
Winner: Jazz makes Trish tap to the STF.
Brock Lesnar (w/Paul Heyman) v Jeff Hardy (w/Lita)
This was Brock's PPV debut and he looked like the monster he would continue to be throughout his adult life. He kicked out of Jeff's finisher and beat him down in a brutal fashion. Jeff was trying to gain some semblance of revenge on Brock for destroying Matt Hardy previously, but that damn sure didn't work here. The WWE made a monster that  eventually got so big they couldn't control him without truck loads of cash. 2-4
Winner: Brock Lesnar via ref stoppage after 3 consecutive power bombs.
Kurt Angle v Edge
Kurt Angle was on another planet at this point and Edge did a stand up job trying to keep up with him here. Some of the spots they pulled off makes me wonder how Kurt is still walking today. The guy was simply on another level than almost everyone else. Smackdown is easily having a better night so far, match quality wise. 2002 Smackdown ruled and if you think otherwise you are wrong. 3-5
Winner: Angle pins Edge after an Angle slam.
Chris Jericho comes out to complain about not having a match at this PPV a mere one month after defending the Undisputed WWE Championship at Wrestlemania 18. He was 100% percent right on that, the fact that they only had him here to do an interview and a (spoiler) run in was ridiculous and a waste of a Hall of Fame talent.
Intercontinental Championship: (C) Rob Van Dam v Eddie Guerrero
Eddie was on top of his game for this one. He was able to keep all of RVD's flippy- floppy offense in check and make this a believable hard hitting affair. Finally RAW has its first good match on this show. All hail Eddie Guerrero, who was amazing in 2002 no matter where he wrestled. I miss that dude so much. 4-6
Winner: Eddie pins RVD after a neck breaker on the belt and a frog splash.
#1 Contender match for WWE Undisputed Championship/Ric Flair as Special Guest Referee: The Undertaker v "Stone Cold" Steve Austin
This match was terrible and I love both of these guys. Austin was on his way out and Undertaker had not hit the career resurgence he would have later so this was dull as beige paint. I can't tell you how boring this was with mere words. It was almost redeemed somewhat by them showing Flair the replay backstage of Austin's foot on the ropes and Flairs response of "Oh shit." You have to respect that kind of honesty. Sadly that was the highlight of what was otherwise a major disappointment. 4-7
Winner: Taker pins Austin with Austin's foot on the rope.
Tag Team Championships: (C) Billy/Chuck (w/Rico) v Al Snow/Maven
Billy and Chuck were the WWE's attempt at a "gay" tag team and were surprisingly kind of over in that role. Al Snow was a trainer on Tough Enough and since Maven was the first winner of said show they teamed up for this shot. Other than Rico doing his best X-Pac jerk imitation this match was not what I would call entertaining. Maven unfortunately never really improved, Al Snow was always a guy used to put people over and Billy and Chuck were never great in the ring. All this adds up to leave this match in the crap pile for tonight. 4-8
Winner: Billy pins Maven after a Jungle kick by Chuck.
WWE Undisputed Championship: (C) HHH v Hulk Hogan
This was the match everyone came to see. At Wrestlemania 18 the crowd in Canada turned back the hands of time and made the Hulkster the most popular wrestler in the world again. Vince McMahon is a lot of things but a fool isn't one of them. He struck while the iron was hot and got the title around Hogan's waist as soon as possible. Jericho and Undertaker both interfered in this battle but the match itself wasn't the point here. Hogan reclaiming the WWE championship after being gone for so long was a story they couldn't pass up. The only negative here was HHH missed 9 months of ring time, fought through a career threatening injury to come back and win the championship, only to keep it for a month before dropping it to Hogan. I'm sure the massive paycheck he got helped soften the blow.  Match sucked and Hogan would not do his legacy any favors in the future. 4-9
Winner: Hogan pins HHH after the leg drop.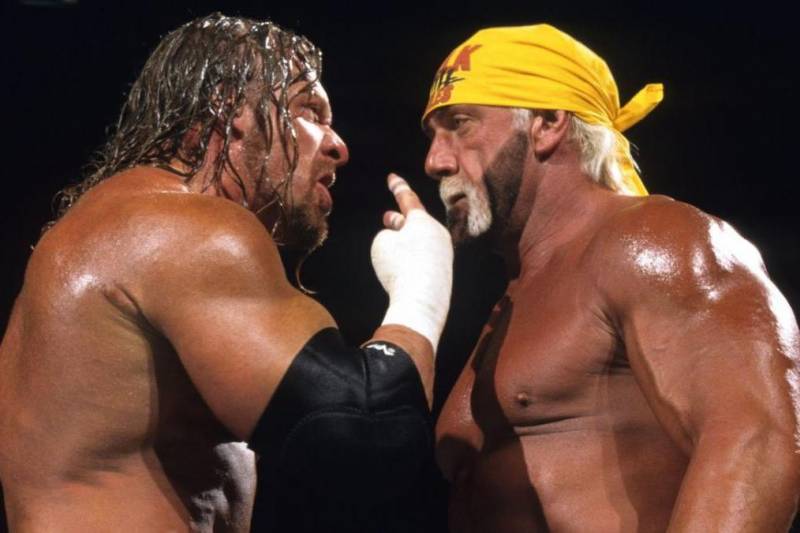 Overall Thoughts: They had a lot of growing pains here as far as the brand extension went but in the end it gave us a memorable moment. Sometimes even when a show sucks, and this one certainly did (at least on the RAW side, Smackdown was great), that one moment will leave you happy and this show had it. Nostalgia saved this show at the time but it wouldn't keep the belt on Hogan for long.
Follow me right here.
All Images Available at WWE.com
If you like what we do and want to help keep this site running, hit up our store right here. We can use all the support that we can get.