That's what I call the very first MWT BANGER OF THE NIGHT. Not only that but the entire card is sick.
DREAM MATCH
AJ Gray vs the debuting EFFY
MANCE WARNER vs MYRON REED
FOUR-WAY HOSS FIGHT
OPPORTUNITY CONTRACT ON THE LINE
"All Business" James Bandy vs "Indestructible" Calvin Tankman vs Juicy Jimmy vs "The Pit Bull" Brett Ison
MATTHEW JUSTICE vs BOBBY BEVERLY
Snoop Strikes vs Freddie Hudson
UWFI RULES MATCH:WINNER QUALIFIES FOR HEAVY HITTERS 2
Dominic Garrini vs Flash Thompson
PPW TAG TEAM CHAMPIONSHIP: D-D-Trash (Ron Mathis & Bruce Grey) vs
OAO (Hunter Law & Tory Hollywood)
SIX-PERSON TAG TEAM MATCH: IFHY (Allie Kat, Billie Starkz & Shawn Kemp) vs
Premier (The Kenway, Thomas Shire & Camaro Jackson)
SPECIAL CHALLENGE MATCH: Nolan Edward vs Cyrus Satin
ALSO FEATURING: Paradigm Champ "Wild Heart" Cole Radrick and more!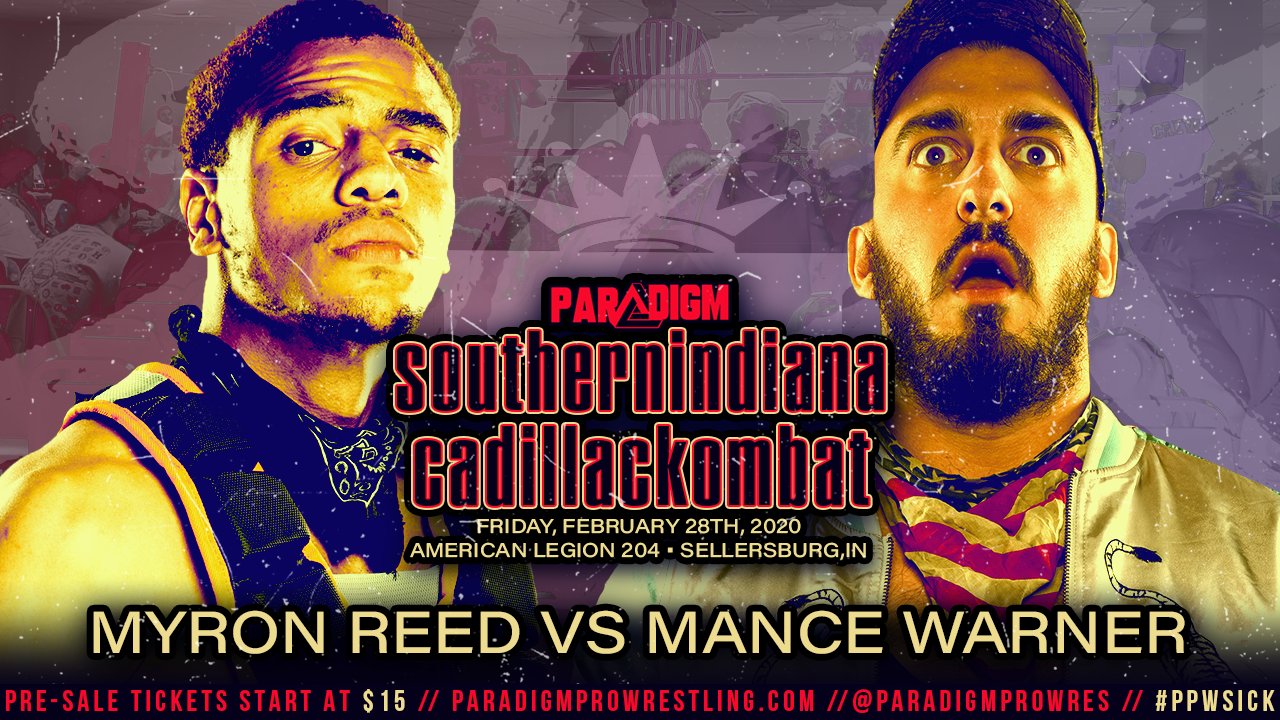 For a cool shirt  just click right here.
Follow Paradigm on Twitter
Follow me on Twitter