Who is the new #1 contender to the Women's Championship?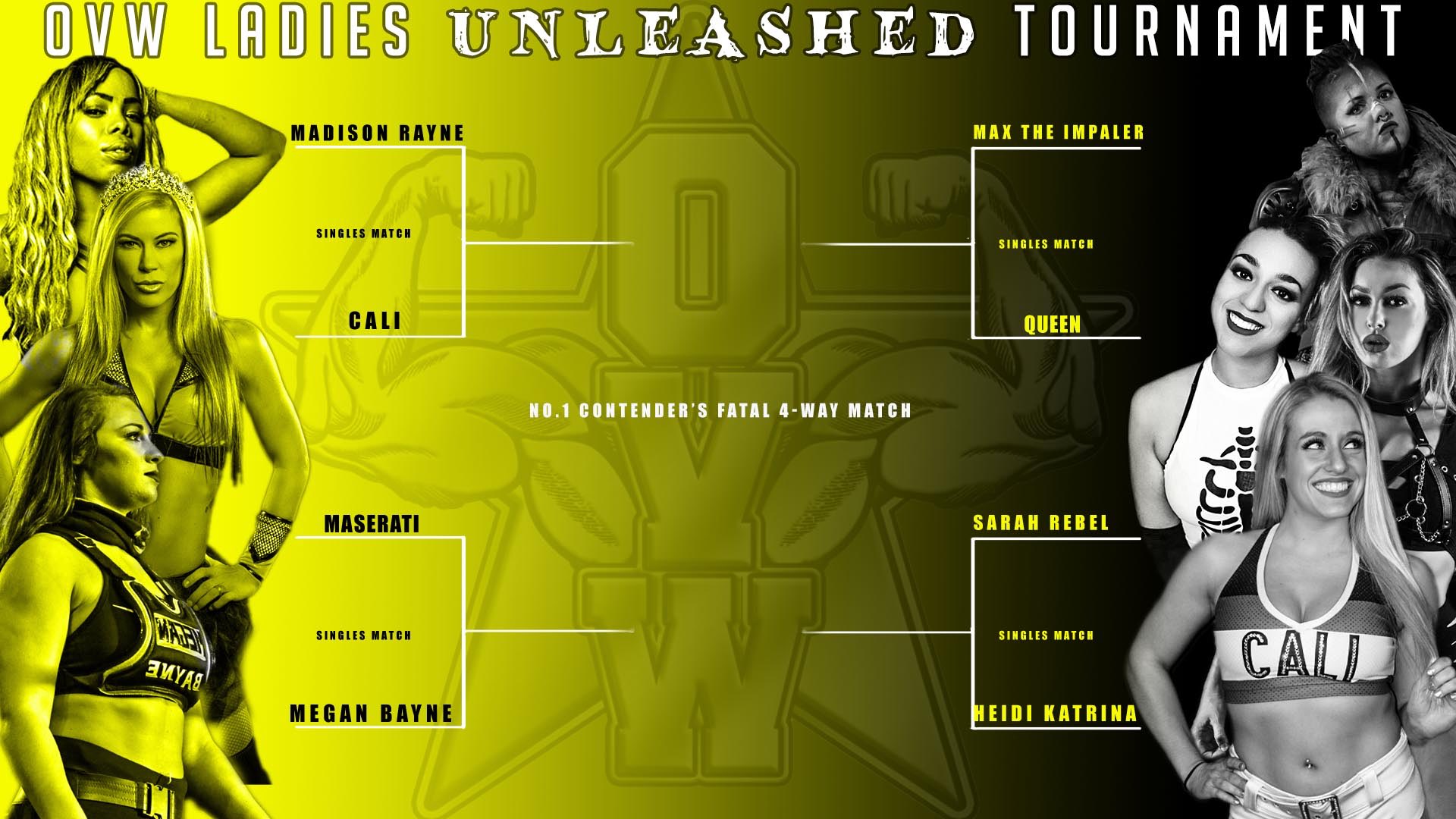 On the Overdrive tapings before the tournament…
Rush Champion Corey Storm defeated Hy Zaya.
KTD defeated AJ Daniels.
Women's Champion Ray Lyn defeated Mazzerati.
Crixus defeated Anthony Catena (w/Dapper Dan).
Big Zo (w/Josh Ashcraft) defeated Dimes.
In tournament action… Oh, so about that #1 contender thing. The title is defended TONIGHT.
Heidi Katrina is out with an injury.
Megan Bayne defeated Mazzerati.
Max the Impaler defeated Queen.
Cali Young (w/DL3) defeated Sarah Rebel
In a FATAL 5 WAY for the WOMEN'S TITLE Madison Rayne was able to outlast Megan Bayne, Max the Impaler, Cali Young (w/DL3) and former Champion Ray Lyn to win the championship.
Thanks to OVW Mania for the results.