Fun looking show Saturday night.
***CARD SUBJECT TO CHANGE WITHOUT NOTICE***
FU Championship: 30 Minute Iron Man Match
GPA (C) vs Kylie Rae
FU Independent Championship:
Project Monix (C) vs JJ Garrett vs Gringo Loco vs Laynie Luck vs Jesus Bryce vs Blake Christian
Singles Match:
Nevaeh vs Elayna Black
FU Tag Team Championship: Tornado Tag Rules
The Coco Buffs (C) (Marshe Rockett & Acid Jaz)
vs
The Brothers of Funstruction (Ruffo & Yabo)
Singles Match:
Tony Nas vs Shane Mercer
Trios Match:
Isaias Velazquez, Dean Jacobs & Ashtyn Braven
vs
Joey Marx, Davey Bang & August Matthews
For further info follow these folks on Twitter!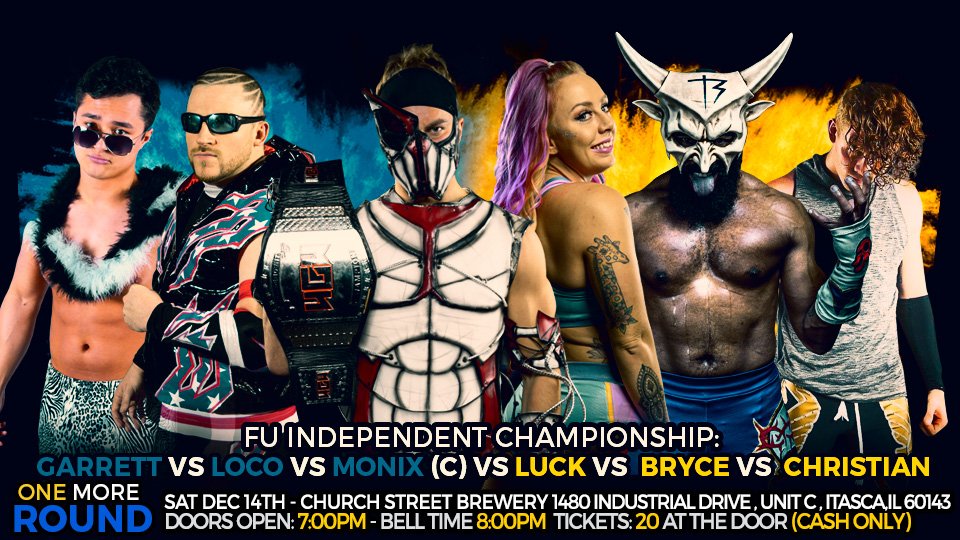 Follow me on Twitter as well.
If you like what we do and want to help keep this site running, hit up our store right here. We can use all the support that we can get.