BRAND SUPREMACY. Apparently we should care about it?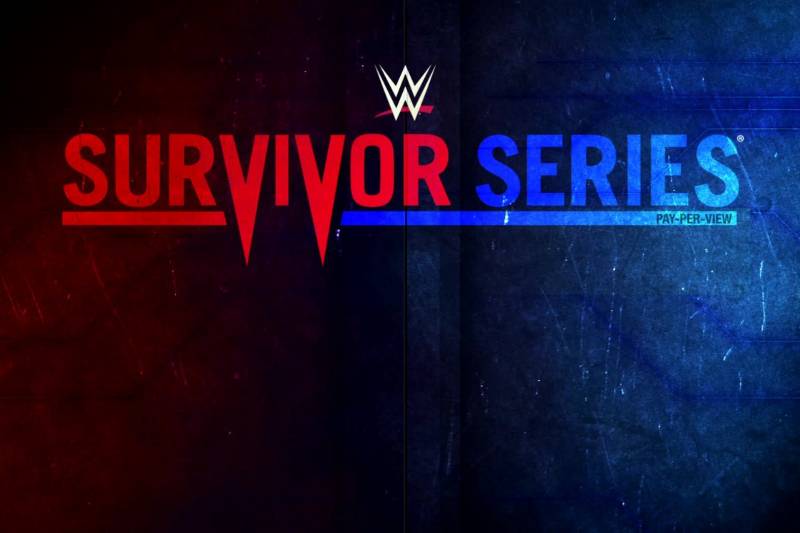 Let's meet our esteemed panel…
Chad French:  I am the ringmaster of this website.
Drewcifer Jones: Co-host of The Road Home From Wrestling podcast and all around swell guy.
Anthony Harper: Lifelong wrestling fan,new father and a Cubs supporter from back when that meant something.
Jamie B: Another lifelong wrestling fan and brings a woman's touch to this bunch of weirdos. 
Ben Shearin: A fired referee, Commissioner, millionaire, my sometime commentary partner and pretty good guy. Sometimes.
EDITORS NOTE: In order to get these things done the picks were done before some of this stuff was even fully announced. Moving Smackdown to Friday and the NXT Takeover kind of hurts the early week prediction game.
WWE Champion Brock Lesnar vs. Rey Mysterio (No Holds Barred, No Disqualification Match)
Chad French:  I think the Dominic shoe drops later. Rey wins this through various shenanigans. Expect Cain to arrive at some point.
Drewcifer Jones: Brock wins. He's going to destroy Mysterio. However, Brock will sell his ass off for Rey which always a sight to see.
Anthony Harper: I have a feeling something will happen in this match, does Dom turn on Rey? Does Cain come out? I don't know, but as much as I would love for Rey to have one more belt run, Brock wins this match.
Jamie B: I love a good underdog story, and Mysterio is a major talent, but he is also my size, while Lesnar is the size of my fridge. I'm assuming Velasquez interferes, and since this is no DQ, he helps Mysterio secure the win.
Ben Shearin: Brock wins. Dominic turns on his dad.
Universal Champion "The Fiend" Bray Wyatt vs. Daniel Bryan
Chad French:  Bray is keeping the belt here. It is too early to disrupt the Fiend's push. Besides, Daniel is bulletproof.
Drewcifer Jones: This match is the only reason I'm watching Survivor Series. Their bout from 2014 Royal Rumble is one of my favorite matches of all time. This one will be great too.
Anthony Harper: I wish I had something to add to this, but I don't. The Fiend wins.
Jamie B: So was it just me, or was Wyatt reminding Bryan that he hasn't forgotten when he betrayed the Wyatt Family? I think Wyatt has a long memory and I see him getting his payback as The Fiend. He will destroy Bryan.
Ben Shearin: The Fiend retains. But Daniel Bryan and Bray will have a fun match.
Raw Women's Champion Becky Lynch vs. SmackDown Women's Champion Bayley vs. NXT Women's Champion Shayna Baszler
Chad French:  Bayley, even though she has won every belt in the company a woman is currently allowed to win still needs this. Her new heel character is walking a fine line right now and a loss would hurt her the most.
Drewcifer Jones: Bayley will use outside interference to win. It's going to cement her heel turn even more.
Anthony Harper: Becky doesn't need this win, Bayley doesn't need this win, but Shayna does if for nothing more to give more clout to NXT and her potential soon to be call up. Shayna/NXT wins!
Jamie B: Baszler. That's it. That's the only logical outcome. And not a win via DQ, not some nonsense finish, a clean finish over Lynch or Bayley.
Ben Shearin: I think NXT wins a lot of these matches. I'll take Shayna here.
Raw Tag Team Champions The Viking Raiders vs. SmackDown Tag Team Champions The New Day vs. NXT Tag Team Champions The Undisputed ERA
Chad French:  Viking Raiders are taking this. It doesn't matter how many losses New Day has and Undisputed Era has a built in War Games excuse.
Drewcifer Jones: Undisputed Era will win this match. They're unstoppable as a team and this will get some heat on The Viking Raiders. The match will be stellar.
Anthony Harper: Admittedly, I don't watch NXT enough to know the storylines, but I think The Viking Raiders/RAW win this match.
Jamie B: I'm not big on large tag matches, but I'm very interested to see how this comes together. These three teams could not be more different. I think we see a major face off between the Raiders and the Undisputed Era, with the Raiders ultimately picking up a victory.
Ben Shearin: Undisputed Era. Would've been so much better if The Revival were still in this.
Raw, SmackDown and NXT teams to battle in Women's Survivor Series Elimination Triple Threat Match
Chad French:  I think I'm taking Raw in this. NXT has 4 victims of War Games on their squad so if they win I'll be shocked. To be honest, as a rule I just pick teams with Asuka on them.
Drewcifer Jones: This is my "Who Could a Possibly Care?" Match of the Week. Raw wins. I guess. Because.
Anthony Harper: Team Smackdown win.
Jamie B: SO MANY PEOPLE IN THIS MATCH. NXT wins. There is a marked difference between women's matches on Raw and Smackdown and the matches on NXT. There is no possible way they should lose tonight.
Ben Shearin: Hard to really pick without knowing the NXT team (Ed: SEE ABOVE), but NXT wins .
Raw, SmackDown and NXT teams to battle in Men's Survivor Series Elimination Triple Threat Match (Shawn Michaels is announcing NXT Competitors on Kickoff show)
Chad French:  Man is KO still on team Raw? Doesn't seem so after last night. This is the one that I feel NXT will take.
Drewcifer Jones: Smackdown wins after Drew helps them win.
Anthony Harper: Where's NXT? (Ed: SEE ABOVE) Something fishy will happen that I'm sure of, so I'm going to go with NXT wins the match. HHH has been planting a seed for weeks, so I assume this is a "Heyman spoiler."
Jamie B: AGAIN, LOTS OF PEOPLE. And again, NXT takes this. They are without a doubt the top brand in this war, and I refuse to accept any other outcome.
Ben Shearin: NXT again. Why not
United States Champion AJ Styles vs. Intercontinental Champion Shinsuke Nakamura vs. NXT North American Champion Roderick Strong (Triple Threat Match)
Chad French:  My God please let Roddy be the key that solves the riddle of why the AJ/Nak WWE matches have been only average to good. This can be a CLASSIC. Nakamura wins because he has a new belt.
Drewcifer Jones: This is another match that will be full if outside interference. The OC are going to prove that they're the best at that. AJ wins.
Anthony Harper: I'm done picking against Nakamura/Smackdown, so he wins this match with some help.
Jamie B: This is going to be a banger. Three incredibly strong and talented competitors ensures this will be one of the top matches tonight. I think Nakamura will come from behind to steal the win here.
Ben Shearin: Roddy wins here. Maybe through some sneaky means.
NXT Champion Adam Cole vs. Pete Dunne
Chad French:  Adam Cole died last night. That being said I still think Ciampa is the one that will take the belt off of him. Sorry Pete.
Drewcifer Jones: Adam Cole wins. I don't think they're ready to switch the title right now. I mean daddy is home after all….
Anthony Harper: Adam remains champ!
Jamie B: Cole will face either Pete Dunne, Killian Dain, or Damian Priest. If Dain wins, I see Cole retaining. If Dunne or Priest win, I could see Cole's title in jeopardy. I'm hoping the stars align and we somehow get Dunne as our new champ.
Ben Shearin: Cole beats Dunne.
I think we are all looking forward to tonight and to see how right and or wrong that we were. Thanks to everyone for reading and please come back soon!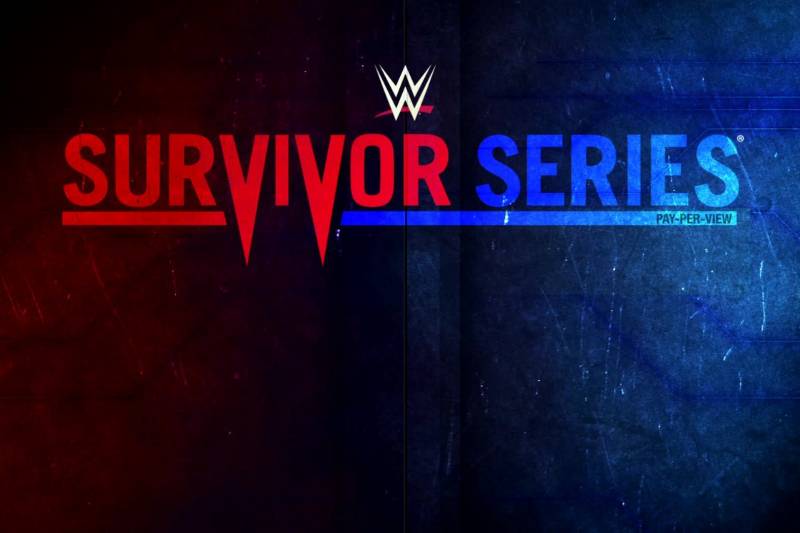 Follow these folks on Twitter if you can and support their various platforms and projects!
Drewcifer Jones- @Drewcifertweets or the The Road Home From Wrestling
Anthony Harper @ harper2354
Jamie B @BolshoiB00ze
Ben right here.
Chad French right here.
All Images Available at WWE.com
If you like what we do and want to help keep this site running, hit up our store right here. We can use all the support that we can get.