I could not be more nervous or hype for this. Everything you need to know is right here.
I'll be the ringside scorekeeper for this giant UWFI inspired event. Come out and watch a really awesome and someone forgotten part of 90's wrestling. This is the good stuff folks. The rules and current fight schedule are listed below.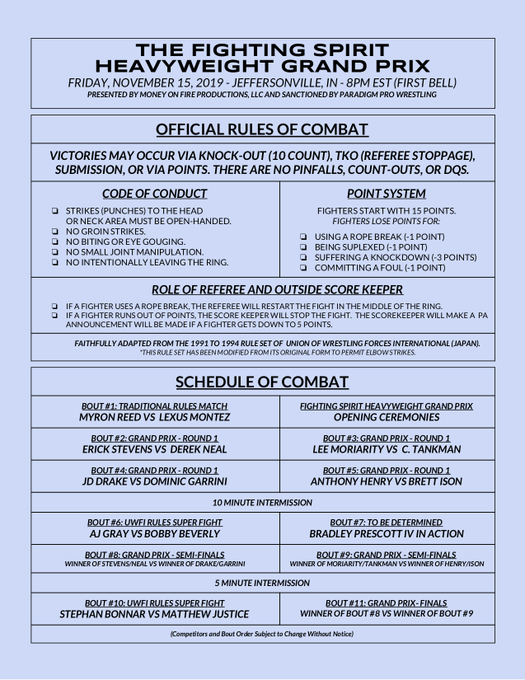 Follow Paradigm on Twitter
Check out their website here.
Follow me on Twitter
If you want some cool looking merch you can hit up our store right here. We can use all the support that we can get and appreciate all of you.