Here is everything that you need to know about Friday night. I'll be ringside judge for this huge event so please come out and join me at this one of a kind show for the Kentuckiana area.
The official rules and match card are as listed below.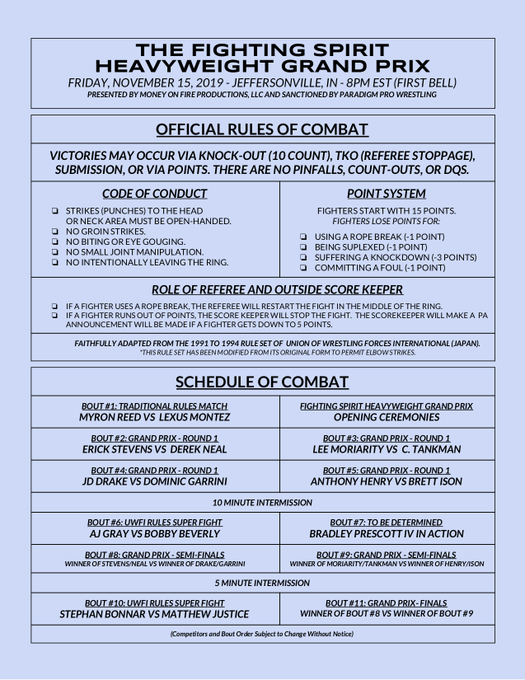 Follow Paradigm on Twitter
Check out their website here.
Follow me on Twitter
If you want some cool looking merch you can hit up our store right here. We can use all the support that we can get and appreciate all of you.