I was going to just let Twitter handle this but people keep e-mailing me. Here is the official apology from PPW about the Cole/Hy Zaya situation from Friday.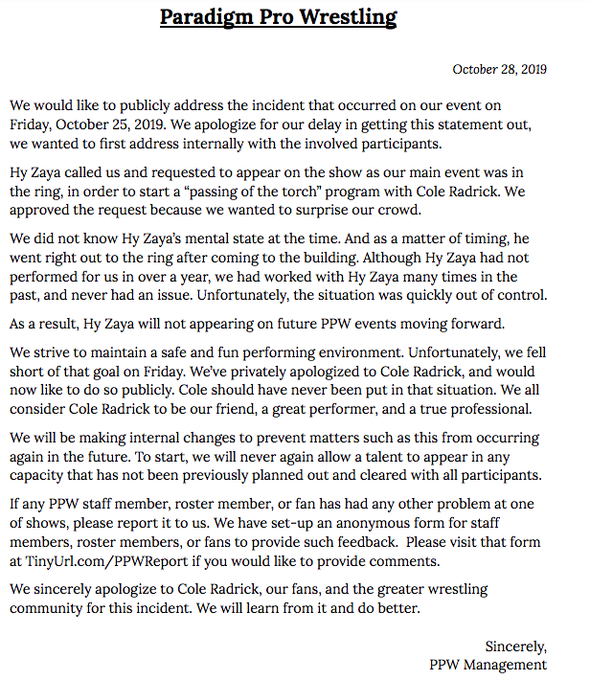 Here was PPW's Tweet on the subject.
Follow us on Twitter
If you want some cool looking merch you can hit up our store right here. We can use all the support that we can get and appreciate all of you.