Every Friday night at the Dub.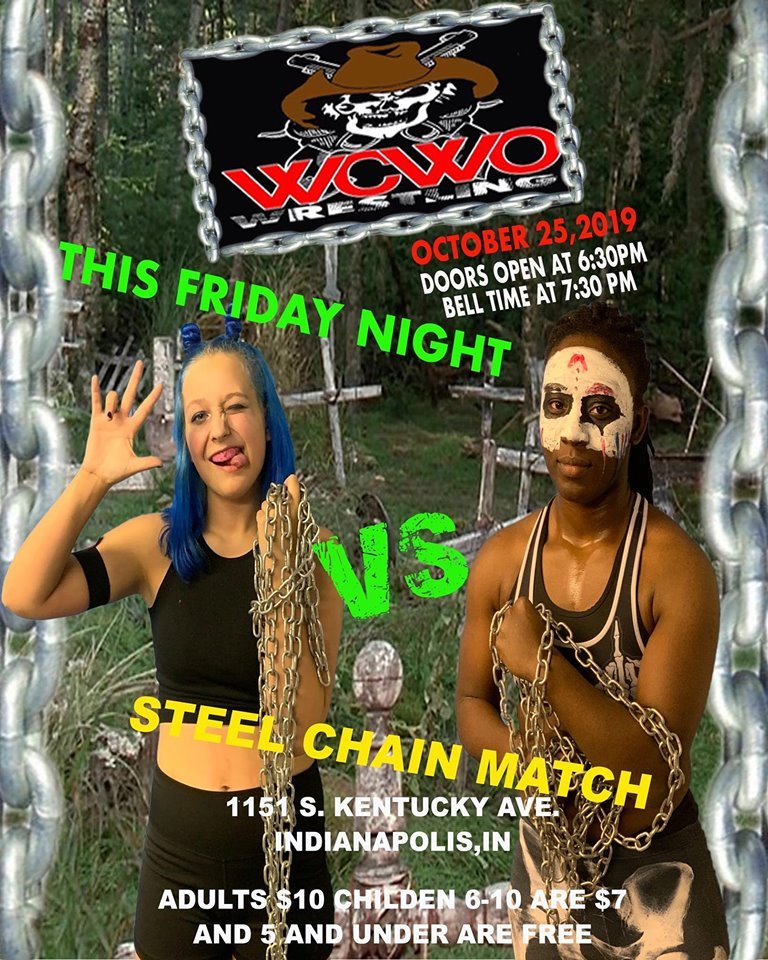 Women's Championship Chain Match: Nashay Leveau vs Billie Starkz
Will Mack Sterling get revenge on Jordan James and Skull Crusher?
Also Adam Slade, Wade Kastle, Nate Matthews and more!
Follow WCWO on Twitter and Facebook for more announcements.
Follow me on Twitter
If you like what we do and want to help keep this site running, hit up our store right here. We can use all the support that we can get.