Only a few of these left. Today we were lucky enough to talk to Mr. Lurch about this Saturday's upcoming EMERGE 49: Immortal. I did neglect to ask about the new Addams Family Movie dropping so consider that poor journalism on my part.
1: We are dangerously close to EMERGE 50. How proud of you are as a member of the roster to get to this point?
I can not say how proud I am of the ENTIRE EMERGE Roster in getting to this point. Its been an incredible four years watching this company get off the ground with nothing but pure fan support from the people of Indiana.
2: We still have to get through EMERGE 49 first. Do you think that Jordan Kage is walking out still Champion?
Going against his toughest opponent yet in Calvin Tankman will no doubt be a test for Jordan Kage but I am certain that this will be a Picture Perfect ending for Morty's Millionaires. We have the post match plans to party on the Yacht Saturday night and that gold will be floating around with us.
3: That 6-Man (Radrick/High Kaliber vs Eads/Custom Made) looks pretty sick. Would you consider it an upset if the team consisting only of champions lose Saturday night?
No, I wouldn't be upset with that at all. P-A-R-T-Y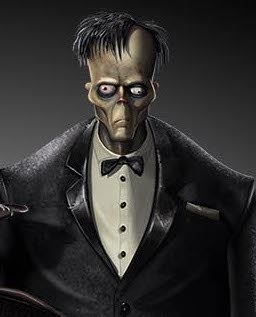 4: So why weren't you the Brayden Lee mystery opponent? Could they not afford you?
It takes a lot of money just to get A.W. Lurch out of bed in the morning. We are practically swimming in money on my weekly trips to the Caymans and I need my counting fingers. The last time I was in the ring my opponent threatened to rip them from their sockets. You want me to compete? Put me in there with someone who is a civil human of class and pay me what a STAR deserves and you will get your competition from me.
5: Finally, what match are you most looking forward to Saturday night?
There is no telling which I am most excited about for THIS SATURDAY night's card in Columbus, IN. I mean we are going to be able to see Lennox Norris beat Jake Carter's face in a STREET FIGHT. Indy sensations Brayden Lee against Logan Stunt. Women's Championship defense by Hayley Shadows and Morty's Millionaires planning to dominate the entire IMMORTAL card especially High Kaliber and Cole Radrick!'! Not to mention Miles Morales/Anthony Lee, Hadley/Paragon & JUSTIN KYLE in action!!! But yeah, I would have to go with my man 'Picture Perfect' Jordan Kage against Calvin Tankman for my MATCH OF THE NIGHT
Thanks to A.W. Lurch as always for being here.
Follow A.W. Lurch please.
Follow EMERGE as well.
Follow me on Twitter
If you like what we do and want to help keep this site running, hit up our store right here. We can use all the support that we can get.