They are holding a special memorial and benefit show to celebrate the life of Phillip Sexton…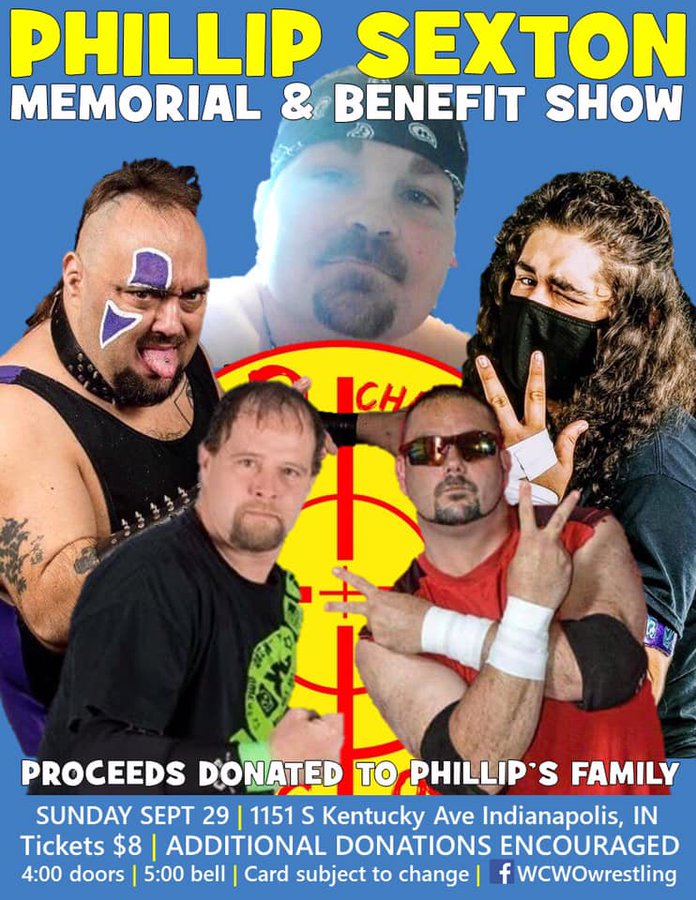 Phillip was a friend to WCWO and they are doing what they can for his friends and family in their hour of need. If you can, join them 1151 Kentucky Ave this Sunday for this special event.
Follow WCWO on Twitter and Facebook for more announcements.
Follow me on Twitter
If you like what we do and want to help keep this site running, hit up our store right here. We can use all the support that we can get.