Congratulations to your winner and IWA World Champion…
"Legendary" Larry D!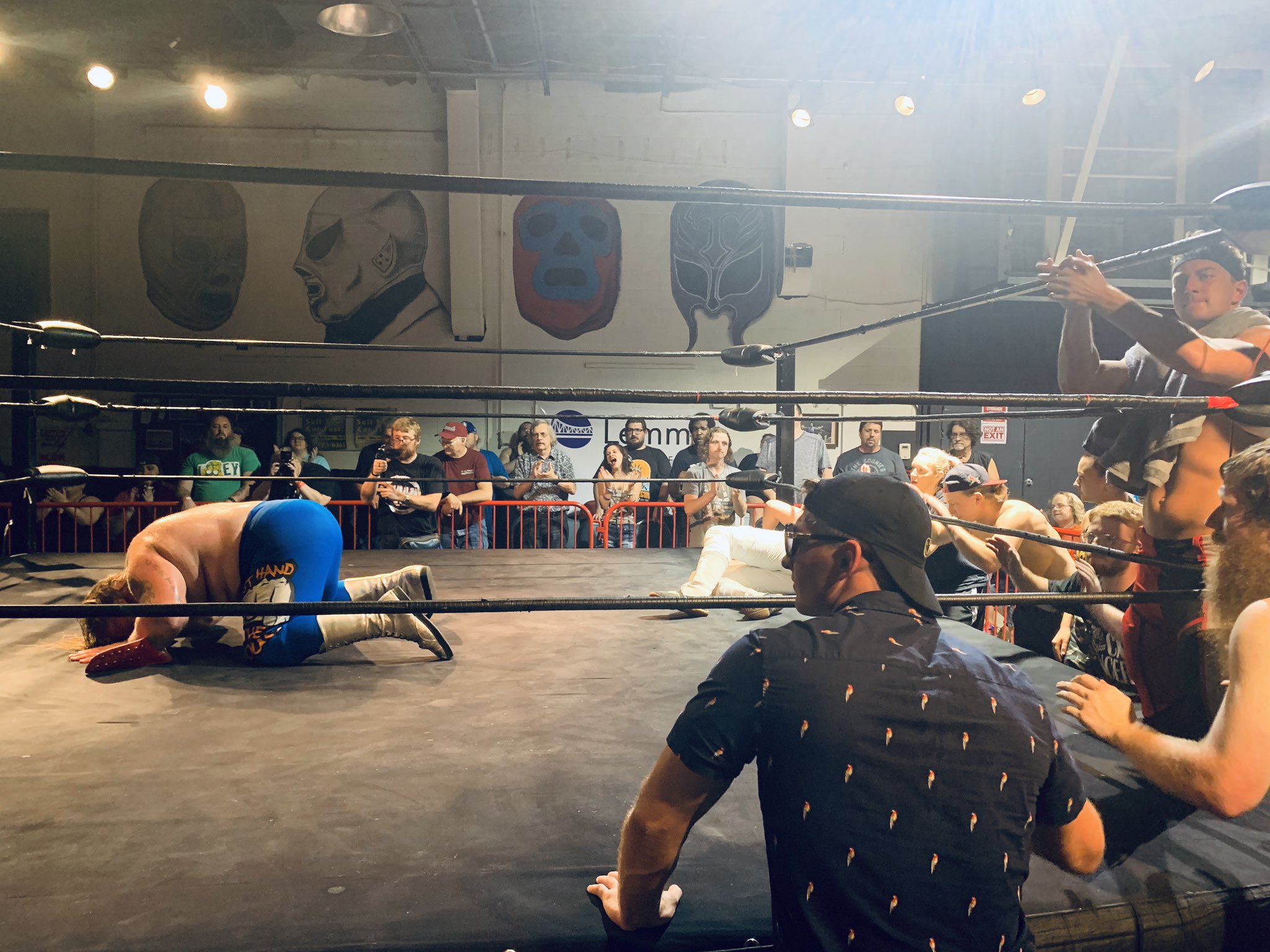 Here is what went down thanks to the Road Home From Wrestling
"Shane Mercer defeats Jake Crist
Quarter finals Blake Christian defeats Logan James and Trigga Travis
Larry D defeats Joey Ryan and Adam Slade
Jason Kincaid defeats Fred Yehi and Anthony Henry
Aaron defeats Justice and Kong wins the IWA Title.
HC Loc & Calvin Tankman def Defiance – Chris Cayden & Maximo Suave
Semi finals Larry Defeats Blake
Aaron defeats Kincaid
LuKas Jacobs defeats Menace
Monsta Mack def Alice Crowley, Brayden Lee, Matt Gilbert, Project Monix, Shane Mercer & Victor Vargas to win the opportunity in a box ladder match.
Larry Defeats Aaron to win TPI and the IWA Championship."
Follow IWA at these spots for more information.
Facebook:  @iwamidsouthwrestling
Twitter: @iwamidsouth
Follow me on Twitter
This is also the time of year where we really start asking for donations to keep this thing running for the next year. Last year it literally came down to the last second as to whether or not I could keep this thing going and I'd rather not have to deal with that again this year. So, if you can donate a couple of bucks please do. Or head on over and pick up a t-shirt, hoodie or some of our other fun stuff.. If you use the code MIDWEST you get free shipping until the end of the month. If not? Maybe share some of this stuff or make a comment on a column so I can make enough from the site to make it self sustainable.