December 15, 2007
Pittsburgh, Pennsylvania
Commentators: RAW- Jim Ross and Jerry "The King" Lawler, Smackdown- Michael Cole and JBL and finally ECW- Joey Styles and Tazz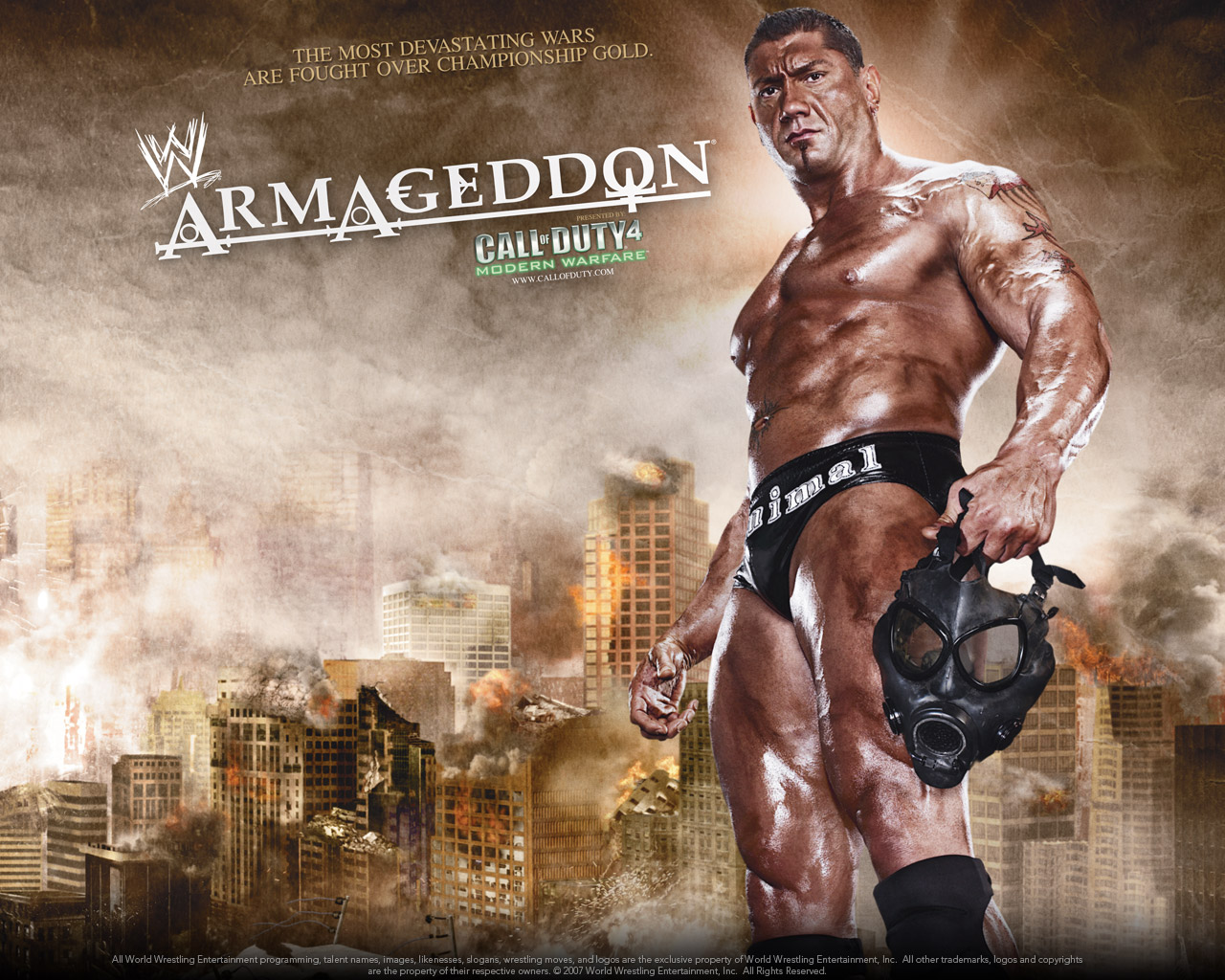 (Smackdown) WWE United States Championship: (C) MVP vs Rey Mysterio
Match focused on MVP trying to take out Rey's knee. Pretty good match, as Rey is a great fan favorite and the MVP character and performer were underrated. I really wish they used that guy better. Rey is still around somehow which blows my mind. Not a bad way to start a show other than the ending.
Winner: Rey wins by count out when MVP takes a walk.
(ECW): Kane & ECW Champion CM Punk vs Big Daddy V & Mark Henry w/Matt Striker
They give ECW one match on the card which already makes them seem third rate, then they pin their champion with a guy who was on his fourth gimmick. This made no sense from a building a brand perspective and made CM Punk look like a chump as champion by losing to a transition move. Luckily times would get better for Punk.
Winner: Big Daddy pins Punk after a Samoan drop.
(RAW): Mr. Kennedy vs Shawn Michaels
Shawn Michaels is always great so the match was good. This is another example of Kennedy standing toe to toe with a veteran at Armageddon only to lose in the end. Shawn simply didn't have BAD matches around this time. Kennedy was wasted potential. Honestly this probably should have better.
Winner: Shawn Michaels pins Kennedy after Sweet Chin Music.
(RAW) Winner gets WWE Championship match at the Royal Rumble: WWE Intercontinental Champion Jeff Hardy vs HHH
The story of the match was Jeff Hardy finally trying to live up to his potential but had to beat a multiple time World Champion to do it. This told a great story in that HHH was the "wrestler" and Hardy only won by risk taking. The ending with Hardy rolling up HHH and out wrestling him really made Hardy look good. HHH stayed a babyface by taking the loss like a man. I really enjoy the chemistry between these dudes.
Winner: Jeff Hardy pins HHH with a roll up.
(Smackdown): The Great Khali vs Finlay w/Hornswaggle
The build for this match had Mr. McMahon trying to hurt his "son" Hornswaggle and Finlay protecting him at every turn. This was a bad match, as Khali was just never good. Poor Finlay deserved better but sadly he sure as shit didn't get it here. This story sucked to be honest. Eh, they can't all be winners.
Winner: Finlay pins Khali after a shot with a shillelagh.
(RAW) WWE Championship: (C) Randy Orton vs Chris Jericho
This match was nothing to brag about even before the ridiculous ending. JBL getting mad because Jericho tried to get him out of the way was a stupid way to get JBL out of retirement. This was also Jericho's first PPV match in two years, so he was just a little rusty. Randy kept his heat by being a jerk afterwards and hitting a downed Jericho with an RKO. Heel Randy rules. Both of these guys are still going strong obviously.
Winner: Jericho won by DQ after JBL interfered.
After the match Jillian Hall came out to plug her Christmas album and let us just agree to never speak of it again.
(RAW) WWE Women's Championship: (C) Beth Phoenix vs Mickie James
Mickie came in as a three time champ and was used here to get Beth over. They did a good job in the time allotted just not enough to pull out a memorable match. Beth ended up in the Hall of Fame and Mickie is aging backwards so it ended up OK for both ladies I guess. God bless both of them if they were in their primes now they would be huge.
Winner: Beth pins Mickie after a Fisherman's suplex.
(Smackdown) Triple Threat/World Heavyweight Championship: (C) Batista vs Edge vs The Undertaker
This match summed up the Edge character perfectly, as he was over matched so he cheated his butt off to steal a win. The Edge-heads debuted here and got killed. This was a fun match that had the perfect ending for the time as Edge steals his fourth World Championship. I really liked this match a lot. WWE CAN deliver when it wants to. People forget that sometimes.
Winner: Edge pins Batista after a Tombstone. 

Overall Thoughts: This was light years ahead of the single branded PPVs that preceded it. This had way less filler and way more solid matches that actually meant something. Just a good solid overall PPV and a bounce back for the Armageddon brand. Just when they start getting better it is almost the end of the line. Hey, would you look at that. A positive review.
Follow me right here.
All Images Available at WWE.com
This is also the time of year where we really start asking for donations to keep this thing running for the next year. Last year it literally came down to the last second as to whether or not I could keep this thing going and I'd rather not have to deal with that again. So if you can donate a couple of bucks please do. Or head on over and pick up a t-shirt, hoodie or some of our other fun stuff.. If you use the code MIDWEST you get free shipping until the end of the month. If not? Maybe share some of this stuff or make a comment on a column so I can make enough from the site to make it self sustainable.