This show is loaded.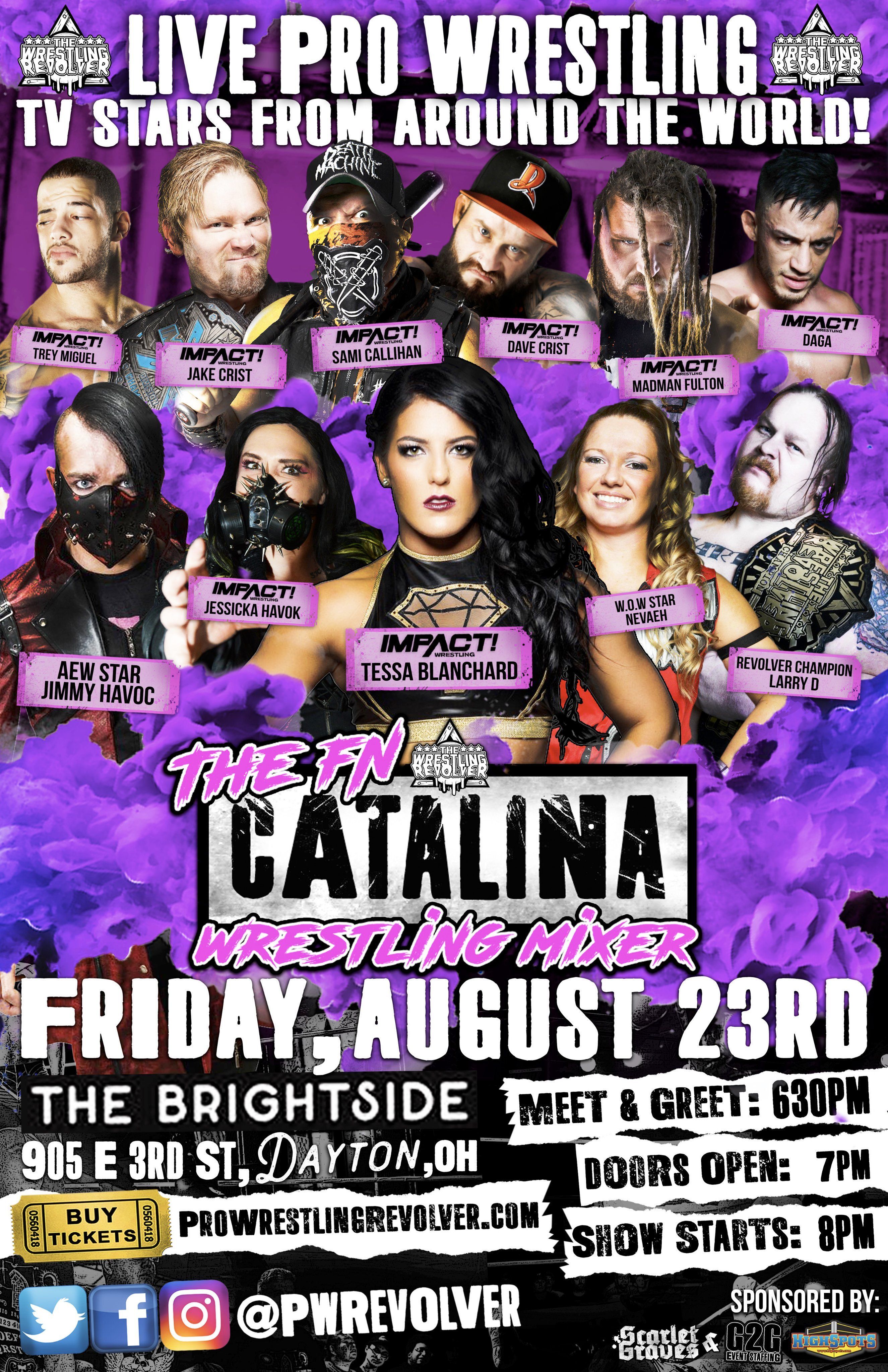 Stars from IMPACT WRESTLING, AEW, WOW Womens of Wrestling, & NXT come to Dayton, OH!
Friday, August 23 at The Brightside, 905 E Third ST in Dayton, OH!
Meet and Greet 6:30 p.m.
Doors Open 7 p.m.
Event Starts 8 p.m
– – – – –
First-Round Tournament Matches:
– Tessa Blanchard vs. Daga
– Jimmy Havoc vs. Jessicka Havok
– Jake Crist vs. Nevaeh
– Ace Austin Vs. Kris Statlander
– RSP Vs. Jody Threat
– Trey Miguel Vs. Zoey Skye
NON TOURNAMENT MATCHES:
REVOLVER CHAMPIONSHIP MATCH
(c) Larry D Vs. Chris Dickinson
OPEN INVITE SCRAMBLE CHAMPIONSHIP MATCH
(c) Manscout Jake Manning vs. Dave Crist vs. Madman Fulton vs. Acey Baby vs. Clayton Gainz vs. TBA vs. TBA vs. TBA
Also featuring Sami Callihan, Jon Murray, The Trash Punx & more!
– – – – –
Tickets NOW ON SALE at ProWrestlingRevolver.com!
Follow Revolver in these spots:
Twitter.com/PWRevolver
Instagram.com/PWRevolver
Follow me on Twitter as well.
If you like what we do and want to help keep this site running, hit up our store right here. We can use all the support that we can get.