You had me at Eye Candy vs Effy.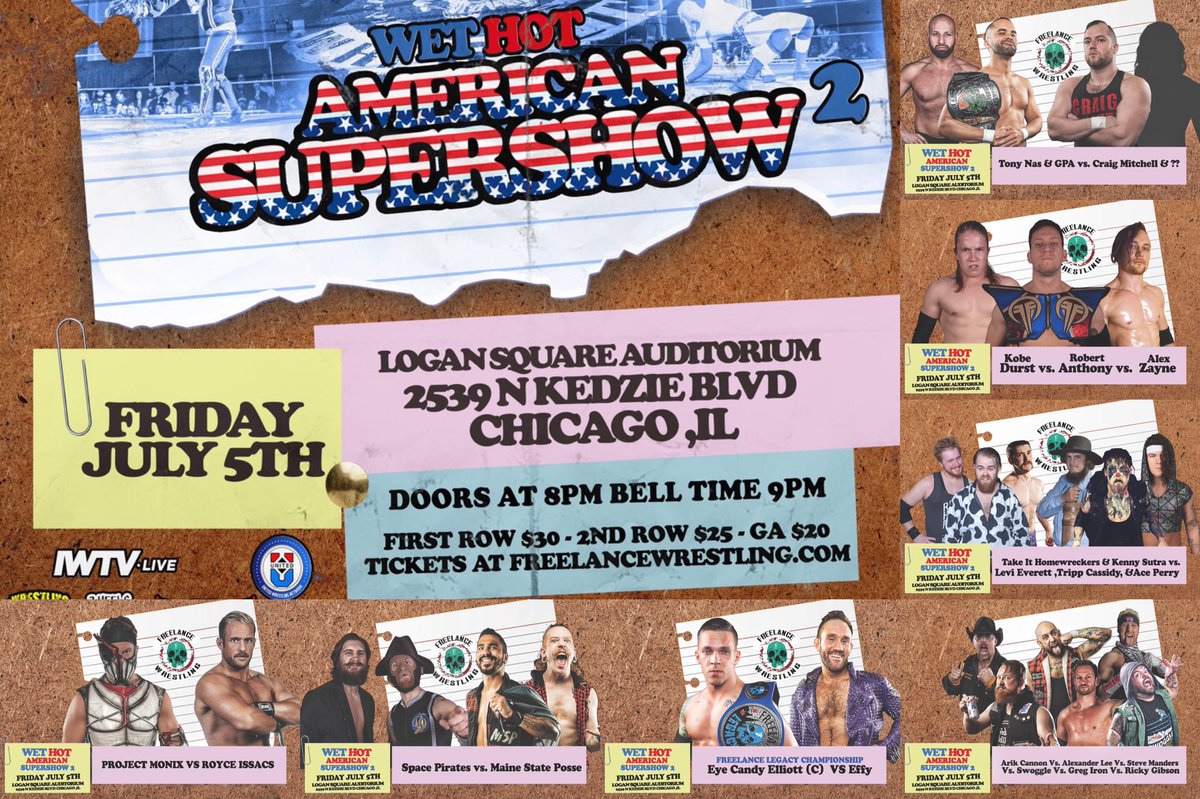 Match 3 in Best of 5 Series 1-1 for the Freelance Underground Championship
‪GPA & @Tony Nas v Craig Mitchell & ?‬
‪Freelance Legacy Championship Match
Eye Candy Elliott v Effy ‬
‪Darin Corbin, Bucky Collins & Kenny Sutra v Levi Everett, Tripp Cassidy & Ace Perry ‬
Project MONIX v Royce Isaacs
Kobe Durst v Robert Anthony v Alex Zayne
Shane Sabre & Space Monkey v Maine State Posse
Steve Manders v Alexander Lee v Ricky Gibson Jr. v Arik Cannon v Gregory Iron v Swoggle
Follow Freelance on Twitter
Follow me on Twitter
Want some MWT merch? Get it  here. We can use all the support that we can get.