September 9, 2009
Montreal, Quebec Canada
Commentators: (RAW) Michael Cole and Jerry Lawler, (Smackdown) JR and Todd Grisham and last but not least (ECW) Josh Matthews and Matt Striker (I was kidding, definitely least)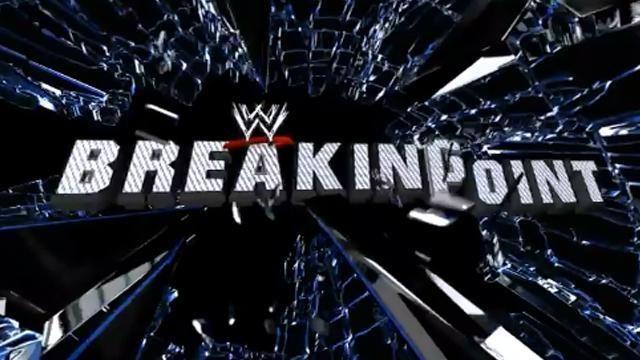 This was in the time frame where every show had to have a gimmick of some type…it was a dark time.
(RAW) Unified Tag Team Championships: (C)JeriShow (Chris Jericho and Big Show) vs MVP and Mark Henry
JeriShow was a fun team that was only slightly brought down by the Big Show's taste in tights at the time. Those things were uncomfortably short to say the least. MVP and Henry were kind of thrown together but worked pretty well as a team. I guess that's why they kept them that way for a while. MVP was one of those guys that got better and better but his push got worse and worse as he did so. The crowd was into this from the get go and was a fun little match to start the card.
Winner: Jericho pinned Henry after Big Show KO punch.
Josh Matthews is with Legacy (Cody Rhodes and Ted Dibiase) asking about their match with DX later. Cody gives a great fired up promo but I can't take my eyes off Dibiase's terrible cauliflower ear….it's gross. Poor Dibiase looked like he might be a star and yet…Cody is doing OK.
(RAW) United States Championship: (C)Kofi Kingston vs the Miz
Kofi was still Jamaican and Miz was still in Beta douche mode for those wondering. The crowd keeps earning their pay here by being hot for both matches so far. Both guys worked pretty well together and gave us a decent match. This is another one of those situations where the match would be way better today.
Winner: Kofi after a Trouble in Paradise.
Thanks to Lynyrd Skynyrd for the show's theme song. Thanks to me for not making a Skynyrd joke. I have a lot really but I feel most of them would go down in flames…too soon?
(RAW) Tag Team Submissions Count Anywhere: DX vs Legacy 
This was a good match. All four of these gentlemen beat the crap out of each other all over the arena. DX played the tough as nails veterans perfectly while Legacy nailed the hyena like attacks they were going for. The crowd was into it once again, this time they had some prompting for HHH as he blamed the entire Montreal Screw job on Shawn so the crowd could play along. In the end DX did the right thing and put the younger guys over in a way that kept them looking strong as well. The two downsides to this match were the lousy ring post Figure Four Cody applied and the loss of the catering table in the back. The table will be missed. Pretty sure I saw Cheetos.
Winner: Legacy makes Shawn tap to a ring post Figure Four and Million Dollar Dream combo.
Josh Matthews is backstage with Randy Orton in his full creepy/boring mode, about tonight's WWE Championship match…I wake up 2 weeks later from the excitement. It turns out I should have stayed asleep because the next match could have been skipped.
(Smackdown) Singapore Cane: Kane vs The Great Khali w/ Ranjin Singh
Poor Kane was better than this (well not at the moment, but historically). Khali was supposed to be the good guy and was booed constantly. These two tried but neither could overcome how awful Khali was as a professional wrestler. On a positive note they did smack the living shit out of each other with those canes. That is always a neat thing to watch and honestly the only redeeming part of this crap fest.
Winner: Kane pinned Khali after a Choke slam.
Eve is backstage with CM Punk discussing both Jeff Hardy being a druggie and not being afraid of the Undertaker. The bravado of that statement is slightly lost when Jimmy Wang Yang flickers the lights like at a 4th grade sleep over and causes Punk to both shit his pants then beat his ass.
ECW Championship: (C) Christian vs William Regal w/ Vladamir Koslov and Ezekiel Jackson
Koslov and Jackson were booted from ringside by an unfortunately unseen ECW General Manager Tiffany. Why do you have somebody that looks like that and not put her on camera? Both of these guys are awesome so it was a good but short match. On a positive note it got more than the 8 seconds they had during their previous match at Summer Slam. The fact that both of these guys aren't in the Hall of Fame is a travesty.
Winner: Christian pinned Regal after the Killswitch.
First Intercontinental Champion Pat Patterson comes out to speak French and kiss the crowds ass until interrupted by Dolph Ziggler. Ziggler is a jerk and says mean things to an old man until current Intercontinental Champion John Morrison makes the save. I'm 90% sure that they could have given Regal and Christian some more time but I could be wrong. I'm not by the way. Dolph has always had impeccable timing apparently.
(RAW) I Quit match/WWE Championship: (C)Randy Orton vs John Cena
Hey look everybody it's a Randy Orton vs John Cena match! We have seen this match a million and five times now and every time is at least good if not slightly repetitive. This match was brutal, Cena was handcuffed through most of it and took a first rate ass whipping. Orton looked and acted like a nutcase here which really helped the match. You can say what you want about John but when it is time to take a beating he does it with gusto. I hated seeing them wrestle so much but luckily they had good chemistry together. This was one of their better encounters.
Winner: John Cena makes Randy tap out to a hand cuff assisted STF.
(Smackdown) No DQ/ Submission/World Heavyweight Championship: (C)CM Punk vs The Undertaker
This match was only done to set up another rehash of the 1997 Survivor Series. Undertaker beat Punk like a red headed step child (that joke is fine because I was one) and Punk tapped immediately to the Hells Gate. GM Teddy Long came out to restart the match after the banned move was used (even though that shouldn't matter in a no DQ match) and Punk took advantage of the ref calling for the bell. I'd feel bad for the Undertaker getting screwed but he set this entire thing up by being a bully so he kind of brought it on himself. That is what happens when you start shit kids.
Winner: CM Punk after Montreal Screw job number 20ish.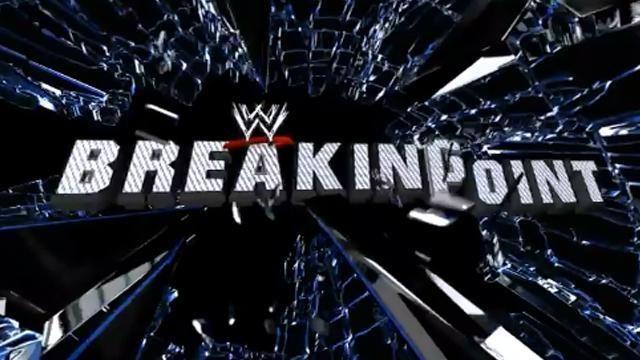 Overall Thoughts: This was an interesting idea for a show but it seemed like it would have been better off if only the biggest match was of the I Quit variety. Kind of the same way TNA would do an all cage match show. The fact that they have only ran it once seems to help my point there. Interesting concept overall though and pretty enjoyable. I'd actually give it a look.
Follow me right here.
All Images Available at WWE.com
If you like what we do and want to help keep this site running, hit up our store right here. We can use all the support that we can get.