I know this isn't my area but we have been backing these folks for a while. HUGE Deathmatch tournament this weekend.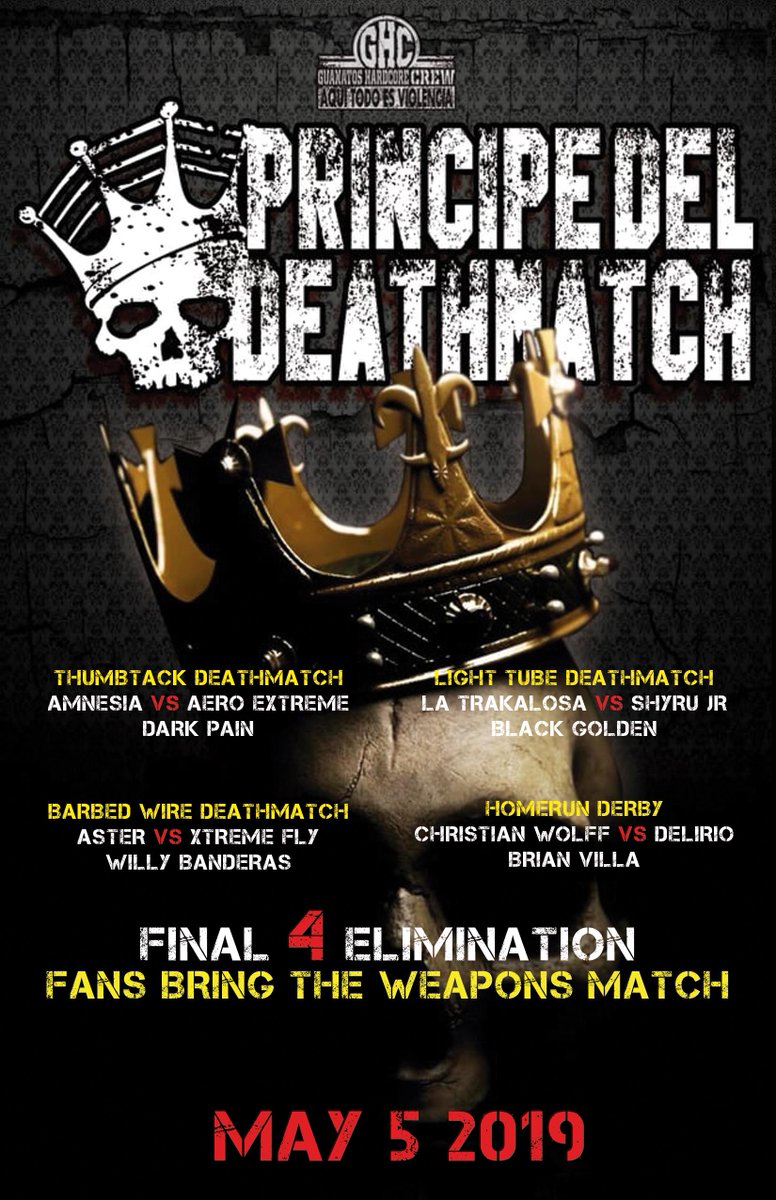 #PrincipeDelDeathmatch is a one night, 12 man elimination tournament to crown the first GHC Deathmatch tournament champion.
DVD, blu ray, and MP4 coming shortly after to smartmarkvideo.com
For more information, check them out out on Facebook or on Twitter. 
Follow me on Twitter as well.
If you like what we do and want to help keep this site running, hit up our store right here. We can use all the support that we can get.