If you are able, get out and join our friends with Fight or Die!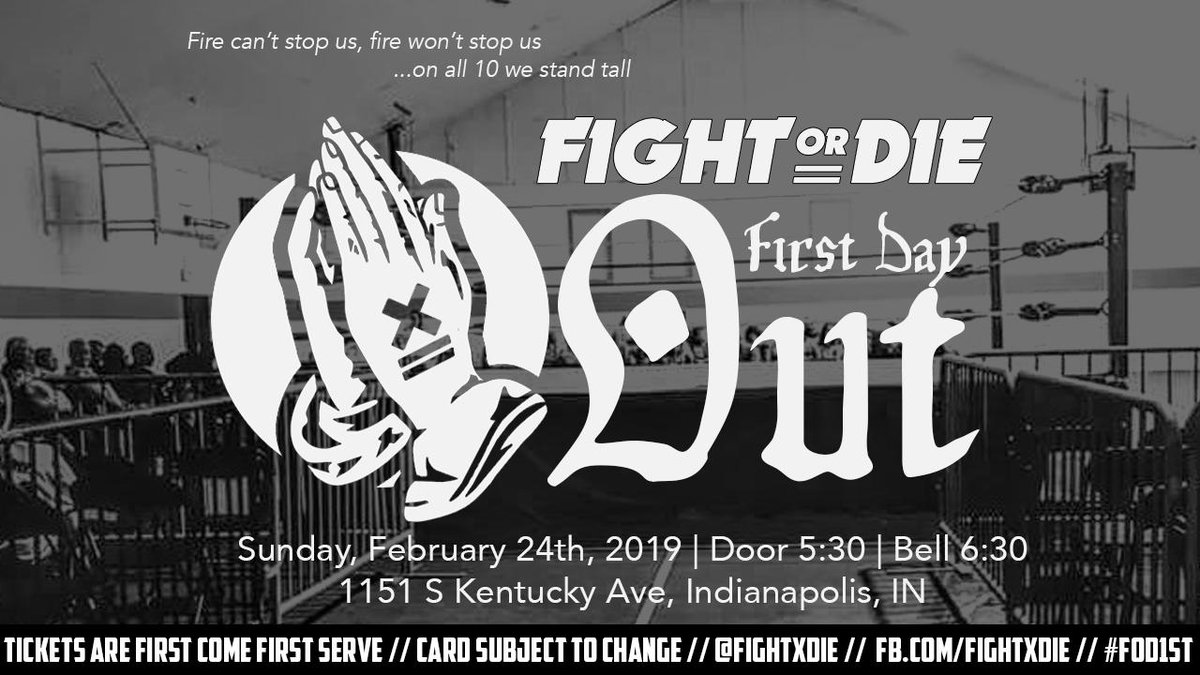 FOD Scramble Championship: (C) BPIV vs ???
8 Person tag: YDNB vs IFHY
Mid-American Championshp: Joey Owens vs (C) Sage Philips
Deathmatch: Levi Everett vs Dale Patricks
TJ Kemp vs Jeremy Hadley
Billie Starkz vs Alice Crowley
Jedd vs Justin Kyle
Rip City Shooters vs PME
Brayden Lee vs Ace Perry
For more information follow Fight or Die right here.
Follow me on Twitter
If you like what we do and want to help keep this site running, hit up our store right here. We can use all the support that we can get.