Here are the results from Friday night's show brought to you by Brian McIntyre of the WCWO Facebook Group.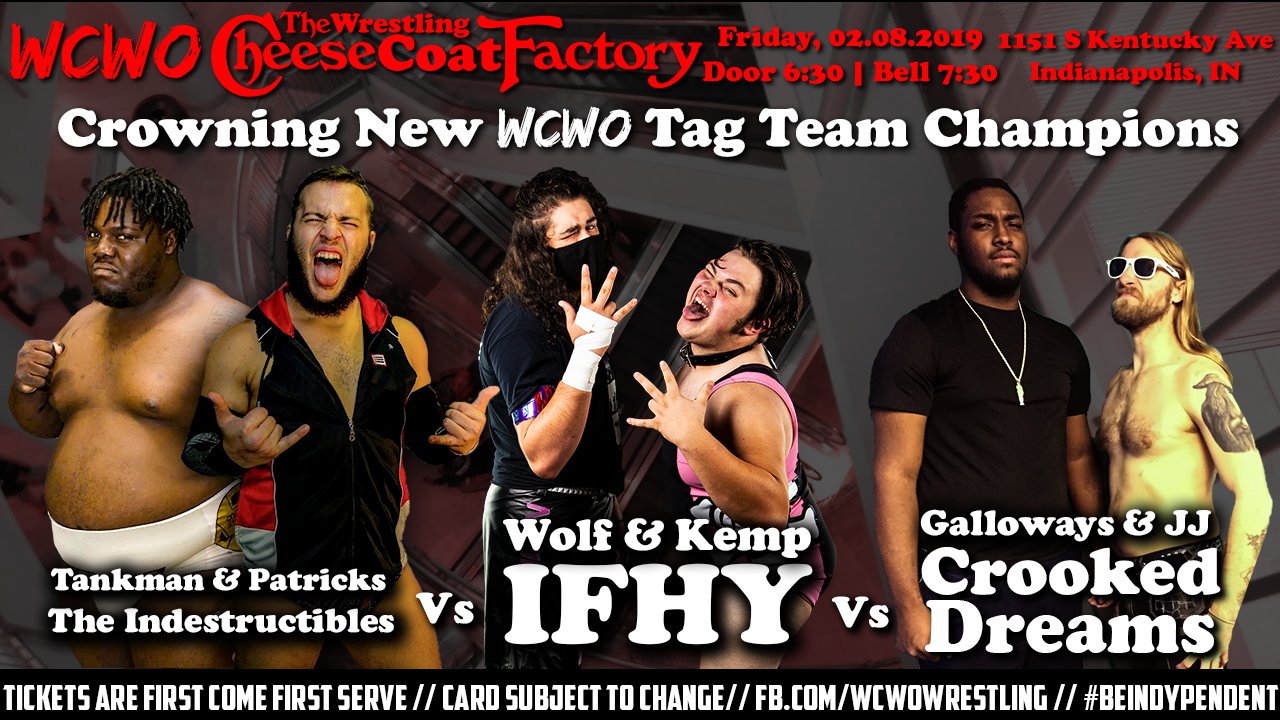 Dan Basher, Jax Rivers, and Shorty P defeated Jason Levi, Dalton Davis, and Paragon.
Vinny Vachetti defeated Big Jack. After the match, Vinny assaulted Jack more until WCWO Territorial Champion Baron Von Kane came out for the save. Baron put his title on a line for a match against Vinny next week.
Brayden Lee defeated KaI Fayden.
The Indestructibles (Calvin Tankman and WCWO Outlaw Heavyweight Champion Dale Patricks) defeated The Crooked Dream (Matthgew Galloways and Jordan James) w/ Skull Crusher to become the NEW WCWO Tag Team Champions.
Nashua Slayer fought Ava Lee to a no contest double count-out. 

Shawn Kemp defeated Adam Slade and Chase Holliday.

Nate Matthews defeated Levi Everett, Mack Sterling, Joey Venom, and Bret Havoc in an elimination scramble match.

Main Event: Sonico defeated Johnathan Wolf.
Thanks again to Brian for the detailed results.
For more information Follow WCWO on Twitter or Facebook.
Follow me on Twitter
You like t-shirts? Hoodies? All kinds of random stuff? Get some MWT merchandise right here. We can use all the support that we can get.