A blockbuster event Friday night from Paradigm!
First Round: 
Brett Ison vs Michael Elgin
Chris Dickinson vs Reed Bentley

Jake Parnell vs Gary Jay

Nasty Russ Myers vs Trevor Court

Lexus Montez vs Clayton Gainz
Ron Mathis vs Bobby Beverly

Derek Neal vs William Brewer

Bradley Prescott IV vs Matt Justice
Also two 4-Way Elimination Semifinal Matches
The 1-on-1 Finals
Alternates Match: Freddie Hudson vs Corey Storm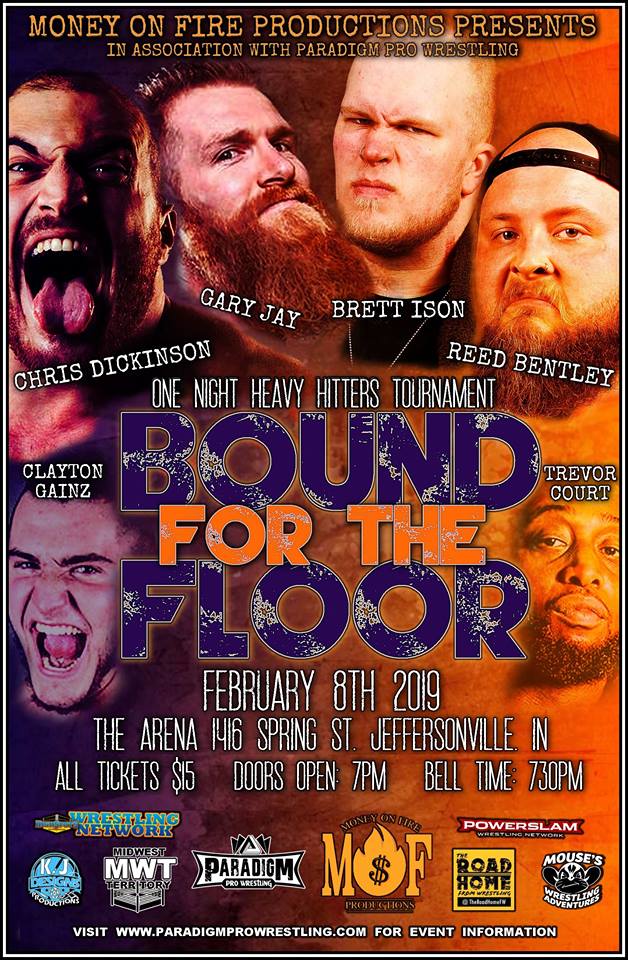 All the info you need is on the poster!
Follow Paradigm on Twitter
Check out their website here.
Check out some of their shows at High Spots
Or Powerslam TV right  here.
Follow me on Twitter
If you want some cool looking merch you can hit up our store right here. We can use all the support that we can get and appreciate all of you.