The WTF Championship is on the line and tons more!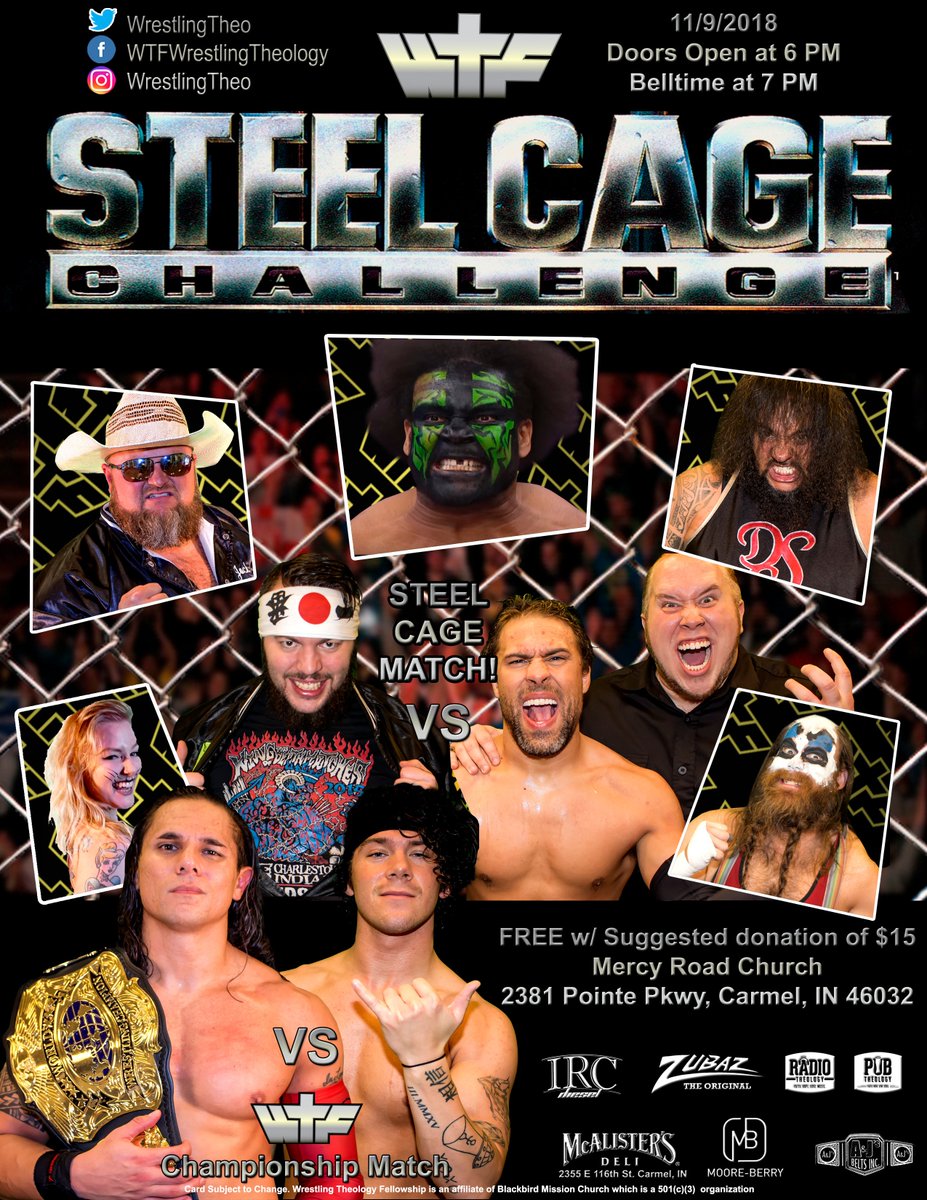 WTF Championship: (C) Anthony Toatele vs Ace Perry
Steel Cage: Dale Patricks vs Jeremy Hadley 
Chuckle's Playhouse Match: Scotty Vortekz vs Chuckles the Clown
Allie Kat vs Queen Aminata
Tag Tournament Match: Awesome Odyssey vs Duke Money
Tag Tournament Match: Viking War Party vs Dru Skillz & Kongo Kong With Queen Aminata
Brayden Lee vs Akira with Charlie Kruel
**Card Subject to Change**
All card info listed on poster above.
Follow WTF on Twitter
Follow me on Twitter as well.