3 Big title matches and all kinds of action lined up!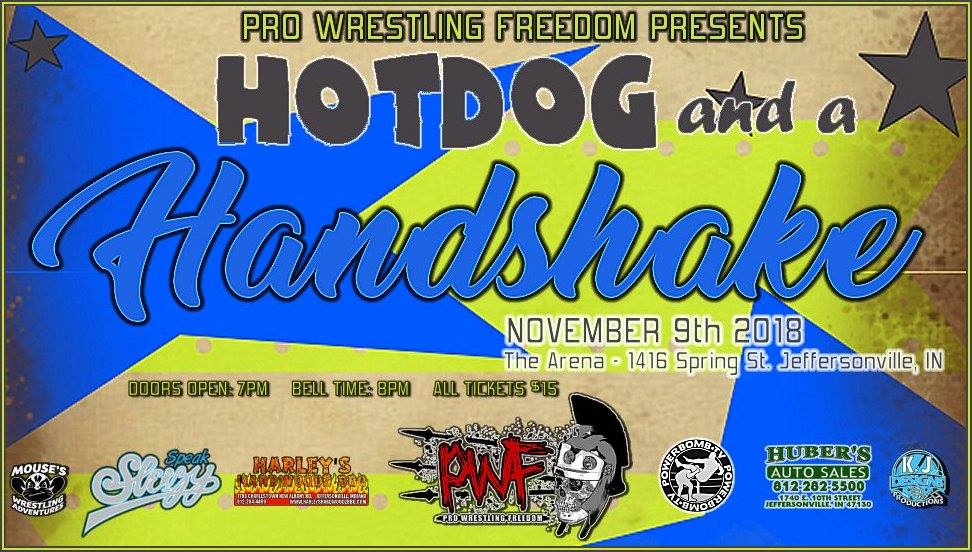 Main Event – PWF Tag Team Title Match 
 (C) I.F.H.Y  vs Sadkampf (Dominic Garrini & Kevin Ku)
PWF Heavyweight Title Match
(C) "The Real Deal" Derek Neal vs Kerry Awful 
CZW Heavyweight Title Match
(C)Maxwell Jacob Friedman vs "The Varsity Athlete" Teddy King 
Grudge Match – Winner Gets in Primus 
Tyler Matrix vs. Cash Flo
Winner Gets in Primus
Kevin Giza vs. "8-Ball" Eddy Only
First Time Ever Match Up
Nick Iggy vs. Sage Philips
Hoss Battle ReMatch 
Joshua Bishop vs. Mr. Brickster 
Slade Porter vs. The Zodiak 
Brett Ison vs. Big Twan Tucker
*** Card Subject to Change ***
The Arena (1416 Spring St Jeffersonville, IN)
Tickets $15 – Kids 5 and under FREE
Doors 7 PM – Bell Time 8 PM
Follow PWF on Twitter.
Follow me on Twitter as well.